If you are going to take a Spanish course, take note of these questions. They will be very useful in class.
We wait for you in our Spanish courses in Dénia!
QUESTIONS TO ASK TO THE TEACHER: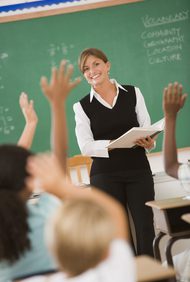 Me gustaría hacer una pregunta.
EN: I would like to ask a question.
¿Qué quiere decir eso? ¿Qué significa?
EN: What does that mean?
¿Qué es esto? 
EN: What is it?
¿Cómo se pronuncia?
EN: How do you pronounce it?
No entiendo / no lo entiendo.
EN: I don't understand.
No he entendido bien / no lo he entendido bien / no entendí bien / no lo entendí bien.
EN: I didn't understand
¿Podría explicar lo otra vez, por favor?
EN: Can you explain it again, please?
No entiendo qué hay que hacer / No entiendo lo que hay que hacer.
EN: I don't understand what to do.
SPEAK ABOUT DUTIES:
¿Hay deberes?
EN: Is there any homework?