Would you like to start learning Spanish? The Spanish Beginners Courses are an option for people who want to start the language from the beginning.
It is an intensive course that will make you learn from the basics in a dynamic way with the communicative method.
Spanish Beginners Course for adults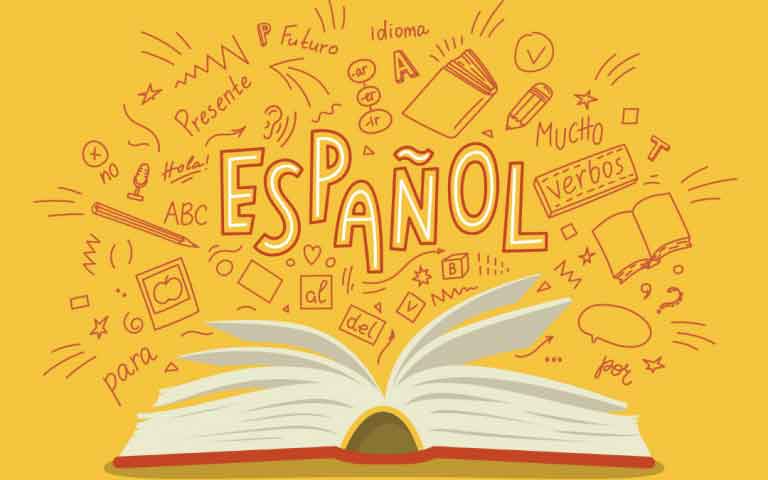 There are more than 580 million native Spanish speakers worldwide.
You will have access to Spanish-speaking cultures, traditions and art.
It will enhance your travel experiences.
Learn Spanish will improve your employment potential.
It will prepare yourself for study abroad opportunities. The ability to connect with other people.
Denia: an amazing destination to do a Spanish course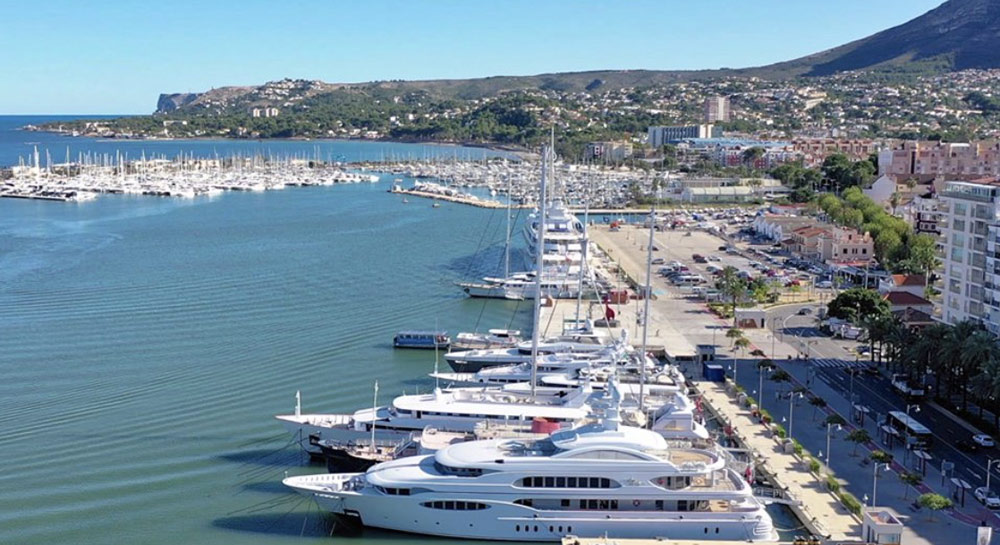 Our school is located in Denia, Alicante (Spain); at the heart of the Region of Valencia, between Valencia and Alicante, and less than 100 km from both international airports. It has a privileged location, between the Mediterranean Sea and the Montgó Natural Park, and excellent climate conditions.
Denia is known as the gastronomic capital of the Costa Blanca. Here, the variety, service and quality of its restaurants are a daily commitment with the client. Innovation and tradition combined to reach this well-deserved fame.
When you walk around the city centre, it is a must to breathe the daily life of the people who live in Dénia as well as visitors. In Denia there is so much to do apart from shopping. Best examples are hiking, taking long walks along its 20km of sandy and rocky beaches, water sports or simply enjoying its sunny terraces.
SPANISH BEGINNERS COURSE AT TLCDÉNIA SCHOOL
TLCdénia is a centrally located school accredited by Instituto Cervantes with more than 35 years of experience teaching languages. We have been teaching Spanish for beginners for years and we have seen amazing results during all this time.
On their first day, we watch the students nervous about starting the Spanish Beginners course as they do not speak any Spanish. After a few days, they start losing that embarrassment feeling and begin to form their first sentences. Some weeks later, we witness their progress, as they talk to us in Spanish. It´s simply amazing!
Spanish Beginners course starts every two weeks. Check the starting dates below:
STARTING DATES SPANISH BEGINNERS COURSE AND HOLIDAYS
* The school is closed on national and local bank holidays. Classes that would have been given will be partly made up over the course of the week. In the case of a course being affected by two bank holidays in one week, only one of the days will be made up (and the other will have normal lessons). The School is closed for holidays from 25th December 2020 to 11th January 2021.
SPANISH BEGINNERS COURSE PRICES:
The price of the courses depends on the number of weeks you take. You can book from 1 week to long-term courses. The longer the course is, the lower the price per week.
The school charges 40€ inscription fee to each new booking. (This includes materials used in class, a certificate and social and cultural activities).
1 week: 170 €
2 weeks: 330 €
3 weeks: 470 €
4 weeks: 620 €
5-11 weeks: 145 € / week
12-23 weeks: 140 € / week
24-25 weeks: 135 € / week
36-48 weeks: 130 € / week
1 week: 245 €
2 weeks: 460 €
3 weeks: 670 €
4 weeks: 870 €


1 week: 295 €
2 weeks: 575 €
3 weeks: 815 €
4 weeks: 1,060€
5-11 weeks: 260 € / week
12-23 weeks: 255 € / week
24-25 weeks: 250 € / week
36-48 weeks: 245 € / week
COURSE METHODOLOGY FOR BEGINNERS
The basis of our methodology is communication. Our objective is to teach students to use the new knowledge in the correct way. In view of this, as well as studying grammatical structures and linguistics, we stress the necessity of achieving communicative competence.
Our teachers speak in Spanish from the start. They are experienced professionals in teaching beginners, so they have a perfect understanding of the necessary techniques applied to those students who are learning the language for the first time. Through gestures, images and basic words, the teacher manages to make students understand the explanations and instructions without using any other language but Spanish.
This level has an approximate duration of 4 weeks in an intensive 20 lessons course per week.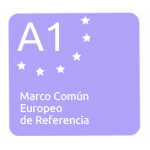 Communicate in a simple way.
Greet, present yourself, describe people, objects and places.
Be able to communicate using simple sentences, relative to people and places.
Make simple statements, linked to daily topics close to the speaker.
Express tastes, preferences, moods, etc.
Understand and extract basic information from texts and speeches.
Lexicon acquisition related to the everyday reality.
The alphabet.
Gentilic nouns.
Verb to be (ser).
Numbers 0-101.
Verb to have.
Interrogative pronouns
Present tense of irregular verbs.
Gender and number.
Determined and undetermined article.
Prepositions of place.
Verb to be (estar).
Contrast between the forms hay and está/n.
To be (ser/estar): use and contrasts.
Possesive pronouns and adjectives.
Regular and irregular comparatives.
Telling time.
Reflexive verbs.
Adverbs and frequency expressions.
Pronominal verbs.
Adverbs: too/neither (también/tampoco).
Verbs used to express the weather.
Use and difference between muy and mucho.
Present progressive: estar + gerund and seguir + gerund.
Indefinite articles and pronouns.
Demonstrative adjectives and pronouns.
Direct/undirect object pronouns.
Numbers: from 101 to one million.
Obligation periphrases: tener que/ deber / hay que.
Using the present with future implication.
Periphrastic forms: pensar + infinitive, querer + infinitive, preferir + infinitive, poder + infinitive.

The present perfect.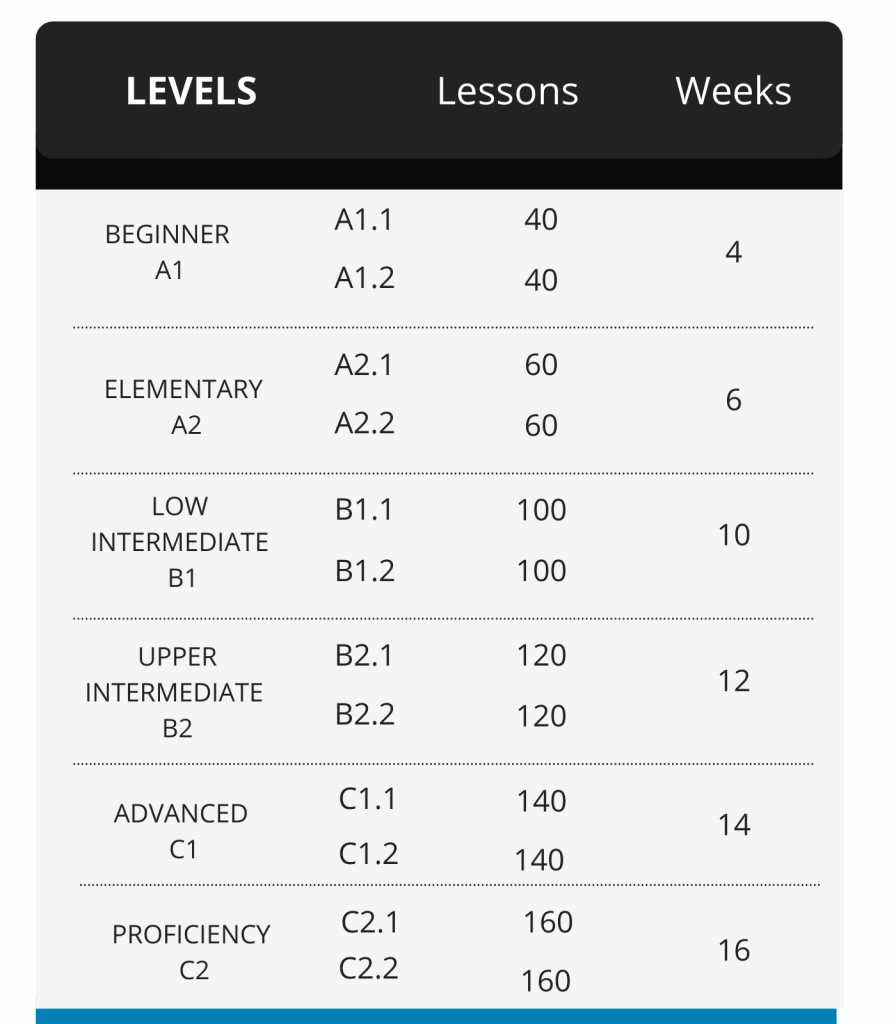 we also have Spanish Beginners Course for children
Do not hesitate to start the Spanish beginners course with us. Let us help you to learn our beautiful language!