TLCdénia is an Instituto Cervantes authorised centre, the only international accreditation available for schools teaching Spanish as a foreign language.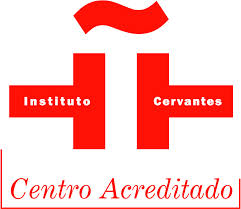 The Instituto Cervantes only grants this authorisation after having completed a thorough inspection of both the teaching of Spanish as a Foreign Language practices and of the other services provided by the school in question.
Only authorised centres can use this logo.
REQUIREMENTS FOR ACCREDITED CENTRES:
• To comply with the quality requirements for teaching Spanish
• To comply with the legal requirements for carrying out teaching
• To provide adequate teaching resources
• To have a team of appropriately trained and qualified teachers
• To have a lesson plan that ensures an adequate learning progress
• To set a maximum number of students per class
• To correctly advertise the courses on offer
• To clearly detail the prices of courses and extra services
• To address complaints and claims
Cervantes Accreditation system for partner institutions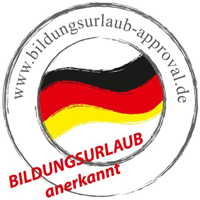 Our school is recognized as a " Bildungsurlaub " by several German federal counties
In accordance with the 1976 federal government regulation, a employee has the right to further education. However, please check with the particular federal county in question as other regulations may apply.
Each federal county authority must recognize the language course in question, but in some cases if only one federal county authority recognizes the course, employers in other federal counties also recognize it. Please check with the company in question. After having worked 6 month in a company, all employees have to right to a "Bildungsurlaub".
A "Bildungsurlaub" is usually 5 days per year or 10 days after 2 years. The latter is recommended for language courses.
OTHER CREDENTIALS:

FEDELE

 - Spanish Federation of Spanish Schools for Foreigners.


FEDELECV - Mediterranean Association of Spanish Language Acadamies in Valencia.
DELE Examination Centre. TLCdénia is accredited by the Insituto Cervantes and also is a DELE examination centre.
CENTRO EXAMINADOR PRUEBA CCSE TLCdénia is an examination centre for the CCSE exam (Conocimientos Constitucionales y Socioculturales de España), which is necessary to obtain the Spanish nationality.
SIELE (Servicio Internacional de Evaluación de la Lengua Española) We prepare for the SIELE exam and we are also SIELE examination centre.
SICTED - Compromiso de Calidad Turística (Sistema Integral de Calidad Turística En Destinos).
CSN- Our school is accredited by the Swedish CSN organisation and Swedish students can apply for scholarships to study at TLCdénia .
ACEICOVA - Association of Language Schools in the Valencian Community.
FECEI - Federación Española de Centros de Enseñanza de Idiomas
AWARDS:

| | |
| --- | --- |
| | Private Language School of the Year iStudy Awards 2017/2018: Premio iStudy a la mejor escuela privada 2017/2018 |
|   | Premio CEDMA 2014 (Cercle Empresarial de la Marina Alta) |