Study Spanish in Spain: a great experience!
If you want to learn the Spanish language, we highly recommend you to study Spanish in Spain. Doing a linguistic stay in Spain will allow you to immerse yourself in the Spanish language and culture. There is nothing better than experiencing everyday life in the country in order to improve the language.
Spain attracts students all over the world to conduct Spanish studies. One of the major appeals is its climate, with sunny days for most of the year, plus dry summers and winters, and balanced temperatures. Here you can enjoy more than 3000 hours of sunshine per year.
WHY STUDY SPANISH IN SPAIN...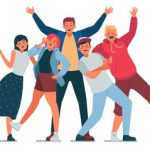 Spain is well-known for their people's character, as Spanish people is usually very welcoming and friendly. The Spanish lifestyle is also very attractive. We are lucky enough to have a wonderful climate that allows us to spend most of our free time outdoors. We love to socialize in bars or restaurants and yes, food is very important in our culture!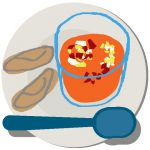 The gastronomy of Spain is as rich and varied as the country itself, with lots of first-class ingredients to choose from.
Our excellence in cooking combined with wise old traditions and the promotion of new culinary concepts have led Spain at the top of culinary excellence in the world.
What is more, Denia is UNESCO Creative City of Gastronomy.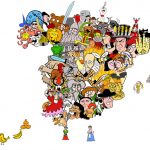 The Spanish culture and traditions have a great power of attraction among visitors. Spain possesses a very rich geographic and cultural diversity. Once you are already here, you should take the opportunity to travel and experience different cities, since our country holds very diverse destinations. You will fall in love with every corner!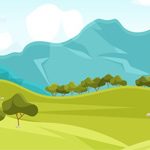 During your stay you will enjoy nature as well.
Here in Denia, we have a 20 km long coastline and the "Montgó" Nature Reserve: a mountainous massif that dives into the Mediterranean, where you can explore hiking routes.
How to take the most of your experience when you study Spanish in Spain
Studying Spanish in Spain will allow you to communicate in Spanish all the time, and therefore, implement your knowledge of the language. You will practice in the streets, in class and during the organized activities offered by the school. Our Spanish teachers provide very dynamic lessons, since they´re focused on a communicative approach to language, simulating everyday situations.
A few tips to take the most of your experience in Spain:
Get the most of your course 
Focus on your main goal: the Spanish learning. Attend classes regularly, do your homework and ask the teachers any doubts concerning the language; they are more than willing to help you!
Engage yourself in the activities organized by the Spanish school
TLCdénia arranges weekly activities for students to keep on practising Spanish outside the classroom: thematic workshops on the language, Spanish food tasting meetups, salsa, yoga and cooking classes, plus cultural tours, excursions and much more! Our teachers will explain you about the activities. Be sure not to miss them!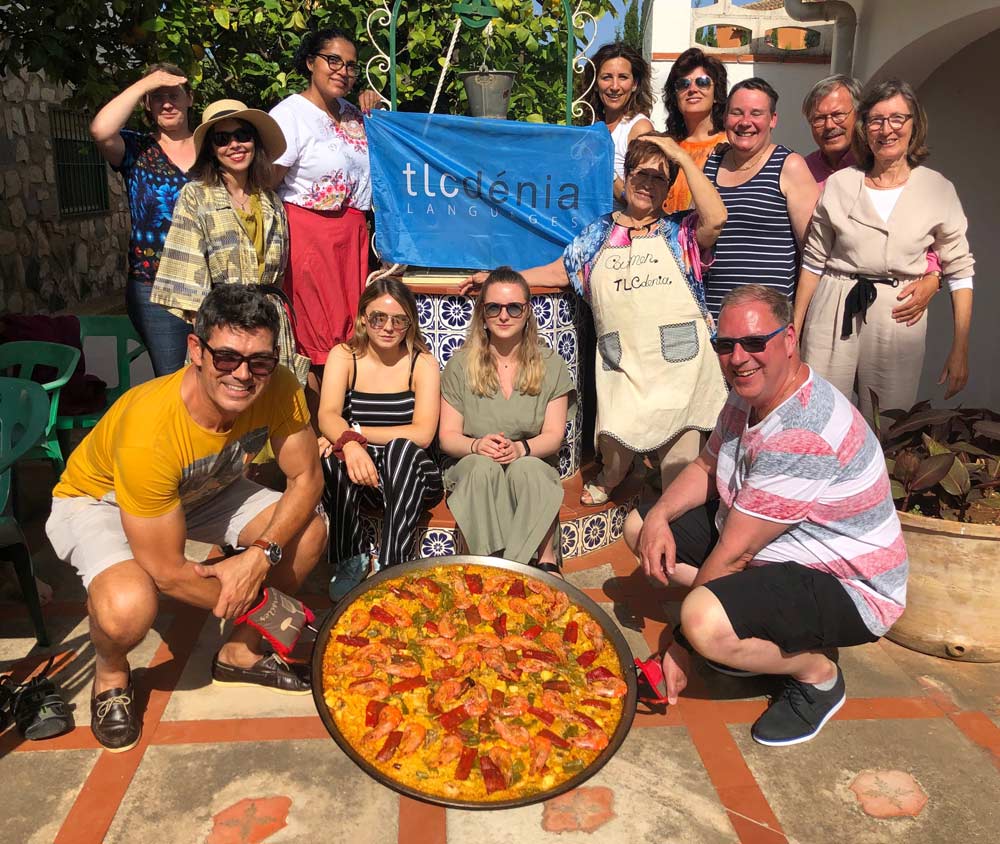 Take part in the organized activities around the city
In Denia you can sign up for guided tours, conferences, workshops, exhibitions, sports activities, shows: concerts, plays, local festivities, etc. The more you take part in the social life of the city, the more you will learn the language.
Use any opportunity to talk to native speakers
Speak in Spanish as much as you can, even if you make mistakes, trying is part of the process! Try not to use English, unless it is strictly necessary. For example, put your Spanish to constant use in all situations: in stores, in bars, in the street to ask for directions, at the pharmacy… If you don´t know how to say something, prepare the conversation in advance and go for it! Try to give your best at all times!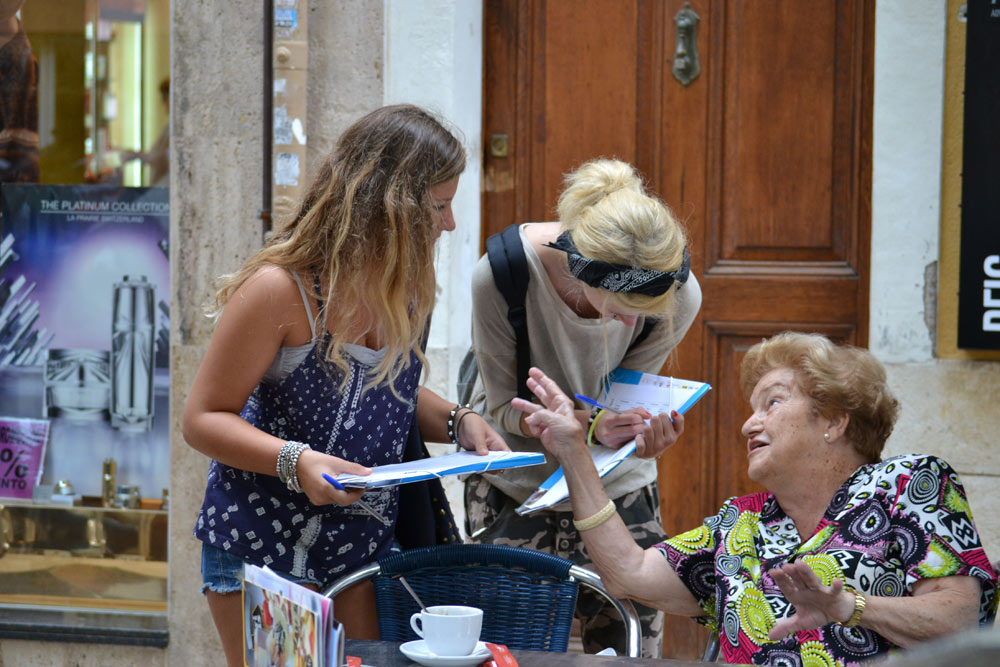 Buy local 
Shop in local markets, street markets and small stores. You will receive a more personal treatment, so you will get extra practise. In these places the connection is much more personal than in superstores, such as shopping centers or supermarkets. This way, you will be also contributing to local business.
Enjoy your hobbies in Spanish
Sign up for activities that you like: salsa classes, gym, painting or photography courses. By doing these activities you will meet native people. If you are into physical activity, the sports offer in Denia is huge. There are cycling and golf clubs, you can practice hiking, tennis and even aquatic sports at the sailing club.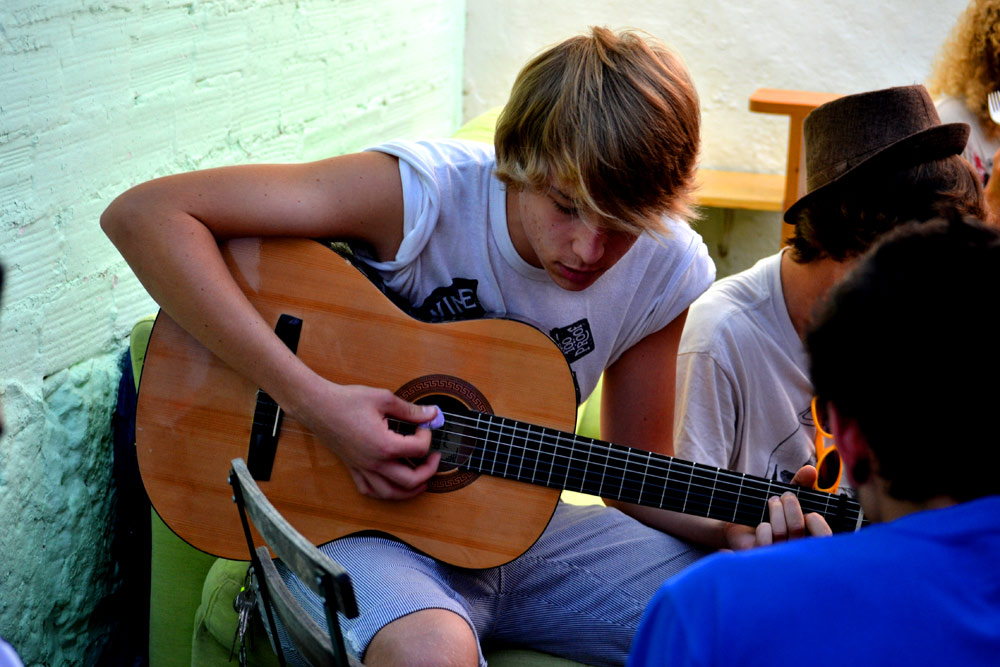 Look for a Spanish native and have a language exchange
There are lots of Spaniards learning English. TLCdénia offers English courses as well, maybe one of these students is willing to exchange their Spanish for your English. You can meet and have an interesting chat both in Spanish and English. What a true win-win situation!
Stay with a Spanish hostfamily
Our school offers accommodation with Spanish families. Meals are included: half or full board service. By doing so, you´ll get the chance to spend more time with natives during your stay and keep on practising your Spanish at home.
Go to the cinema
If your Spanish level is, at least, intermediate (B1), we encourage you to go to the cinema and watch some movies in Spanish. Don´t worry if you can´t fully understand them, take it as another experience.
Read books of any Spanish speaker writer
Reading will help you to better internalize the language. If you have a basic level, don´t worry! In TLCdénia we count on different books appropriate to different levels. Seize the opportunity to read a nice story while abroad!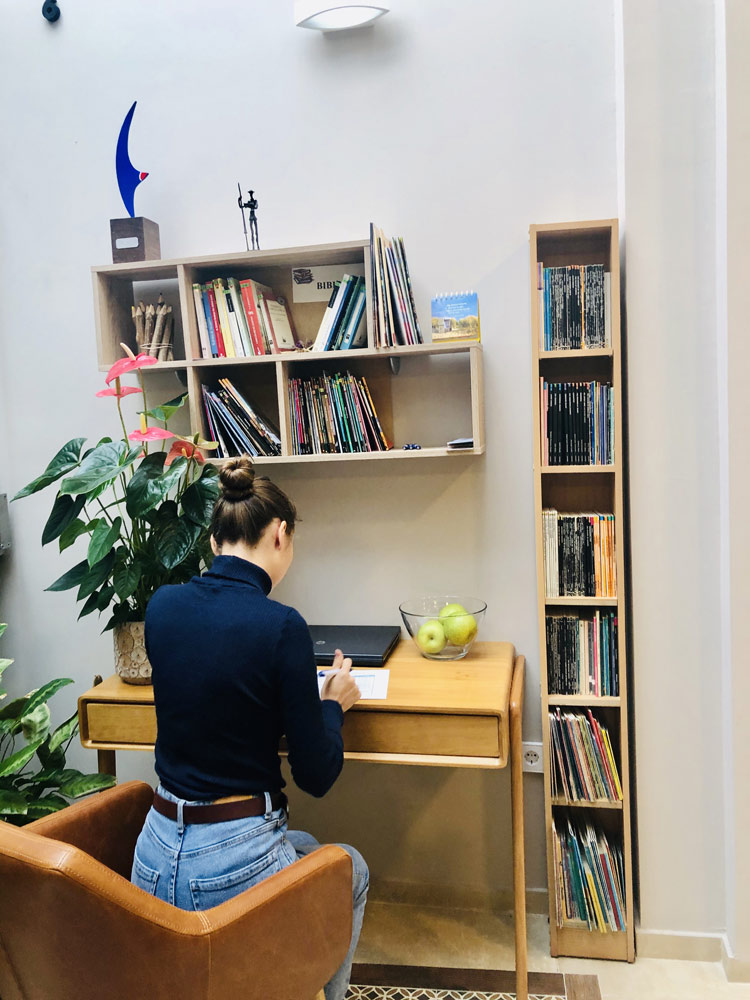 Listen to music with Spanish lyrics
Although you might not understand it, you´ll be helping your ears to internalize the language. Moreover, it will help you discover and enjoy new music. Maybe your new favourite band sings in Spanish!
Use apps to learn Spanish
Some of the most famous ones: Duolingo, Busuu, Babel or Memrise. Dedicate a minimum of 5 to 10 minutes per day to use one of these apps and you´ll improve your vocabulary.
Watch series in Spanish
One of the recommendations when you study Spanish in Spain is watching Spanish series. There are very good ones! If your level is low, you can start watching them with subtitles in your own language, and as you improve your skills, try Spanish subtitles. In the end, try watching them without them!
Spanish language courses in spain