Spanish Intensive 30 – Bildungsurlaub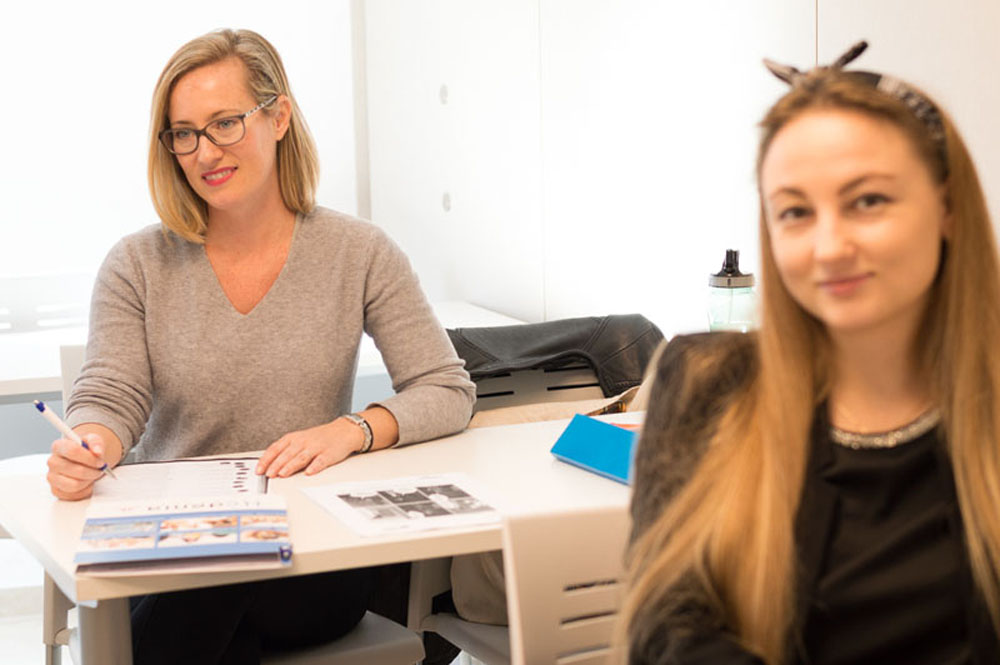 SPANISH COURSE INTENSIVE 30 WITH BILDUNGSURLAUB
---
(Specific programme for students from Germany)
Nº of lessons: 30 lessons per week. 1 lesson = 45 minutes
Schedule: usually Monday to Friday from 9.30am to 12.45pm and from 1pm to 2.30pm*
(*There might be changes on this schedule)
Nº of students: 10 maximum (Average 4-5)
Levels of Spanish: A1-C2
Duration: from 1 week to long-term. You choose the number of weeks to take.
Starting dates: every Monday for no total beginners* (Booking in advance).
*Total beginners: Check dates below:


---
COURSE DESCRIPTION: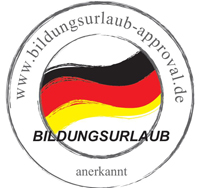 Bildungsurlaub allows employees from Germany to attend courses on special kinds of topics during their working time. Our Spanish courses are recognized by the German Ministry of Culture in different federal states. Take this great chance to learn Spanish!
Spanish Intensive 30 course consists of 30 lessons per week, 6 lessons of 45 minutes per day, from Monday to Friday.
– During the first part, usually from 9:30 to 12:45, students work in a group all four communication skills: Speaking, Listening, Reading and Writing.
– During the second part, usually from 1:00pm to 2:30pm, there might be students from different groups and each student works in personal needs: specific grammar and exercises. The student will have the chance to progress further and faster in the language with complementary material, grammar exercises and new vocabulary. This is not meant to be a conversational class, but rather an oportunity to strengthen the other language skills.
There is a maximum of 10 students per class, but the average is usually 6 or 7 students per classroom.
THIS COURSE INCLUDES:
Spanish level test
A course book on loan
Supplementary teaching material
Welcome pack
Certificate of attendance after the course
Certificate of attendance (Teilnahmebescheinigung)
WIFI Internet
24h emergency phone number
Social and cultural extracurricular activities
Library: books in Spanish to borrow
Bildungsurlaub – TLCdénia German States with Approvals
Berlin- Niedersachsen
Bremen
Hessen
Hamburg
Rheinland-Pfalz
Schleswig-Holstein

If you need recognition from another state, please contact us in good time. We would be happy to help you by applying for educational leave.
Our intensive Spanish courses consist of 30 units per week. Additional processing costs for educational leave may apply. Please contact TLCdénia.
Course Features
Lectures

0

Quizzes

0

Duration

Starts every week

Skill level

A1-C2

Language

Spanish

Students

1

Assessments

Yes
PRICES INTENSIVE 30 COURSE:
Intensive Spanish Courses 30
1 Week = 245€
2 Weeks = 460€
3 Weeks = 670€
4 Weeks = 870€
More info
+ 40€ registration fee
COURSE STARTING DATES:
Students with previous knowledge of Spanish can start any Monday. (booking must be made in advance).
Spanish courses for beginners have specific starting dates. Check the dates for beginners and bank holidays below:
SCHOOL HOLIDAYS - NO LESSONS*
JANUARY - 6
FEBRUARY - none
MARCH - 19
APRIL - 2 / 5
MAY - none
JUNE - 24
JULY - 7
AUGUST - 16
SEPTEMBER - none
OCTOBER - 12
NOVEMBER - 1
DECEMBER - 6
Holidays conditions: The School is closed on national and local bank holidays. Classes that would have been given will be partly made up over the course of the week. The School is closed for holidays from 20th to 31th December 2021.
COURSE METHODOLOGY:
The basis of our methodology is communication. Our objective is that the student will be able to use the new knowledge in the correct way. In view of this, as well as studying grammatical structures and linguistics, we stress the necessity of achieving communicative competence.
To reach these objectives the Centre has developed a methodology based on the functional use of the language and by the end of the course the student will have learnt, not only about the culture, but also about the social life offered in Spain.
Our methods for teaching Spanish courses to foreigners are structured for various levels to meet the requirements of the European Common Framework. Our goal is to give students the strategies and necessary know-how to cope in a Spanish environment by being able to communicate.
LEVELS OF SPANISH: