ACTIVITIES FOR STUDENTS OF SPANISH
PRACTICE SPANISH AFTER THE COURSE!
TLCdénia organises extracurricular activities so that our students have firsthand experience of Spanish customs, traditions and the local area. Watch the following video and see how our students enjoy themselves whilst studying at TLCdénia.
Denia is home to a wealth of opportunities and positive experiences that will make any stay an unforgettable one. At TLCdénia languages are practiced both inside and outside the classroom.
Activities For Junior Students
Activities For Senior Students
We take our students to visit the Castle, the Ethnological Museum and the Toy Museum in Dénia so that they can learn a little bit more about the local history and traditions.
Denia is located at the based of the Montgó mountain. This area is home to many walks and trekking routes of varying degrees of difficult and open to all. 
A fantastic way to see the sights and our beautiful coastline is by taking a spectacular boat trip to one of the various ports dotted along the coast, such as to Javea, Calpe, etc.
Denia offers many opportunities to practice sports: water sports, hiking, snorkeling, biking, beach-volley and much more!
TLCdénia organizes gastronomy workshops so the student can learn and taste Spanish food.
We also arrange an outing to traditional tapas bar, so that they have the chance to try the local cuisine.
The school organises various workshops such as ones about Spanish culture, films, music, salsa dancing or extra conversation or specific language topic. Here students have the opportunity to learn more about Spanish context.
We also organize sometines yoga practice on our rooftop terrace before or after the Spanish course.
The school proudly offers its students the opportunity to experience salsa dancing firsthand. Whether students know how to dance or do it for the first time, everyone is welcome to join our classes and salsa sessions.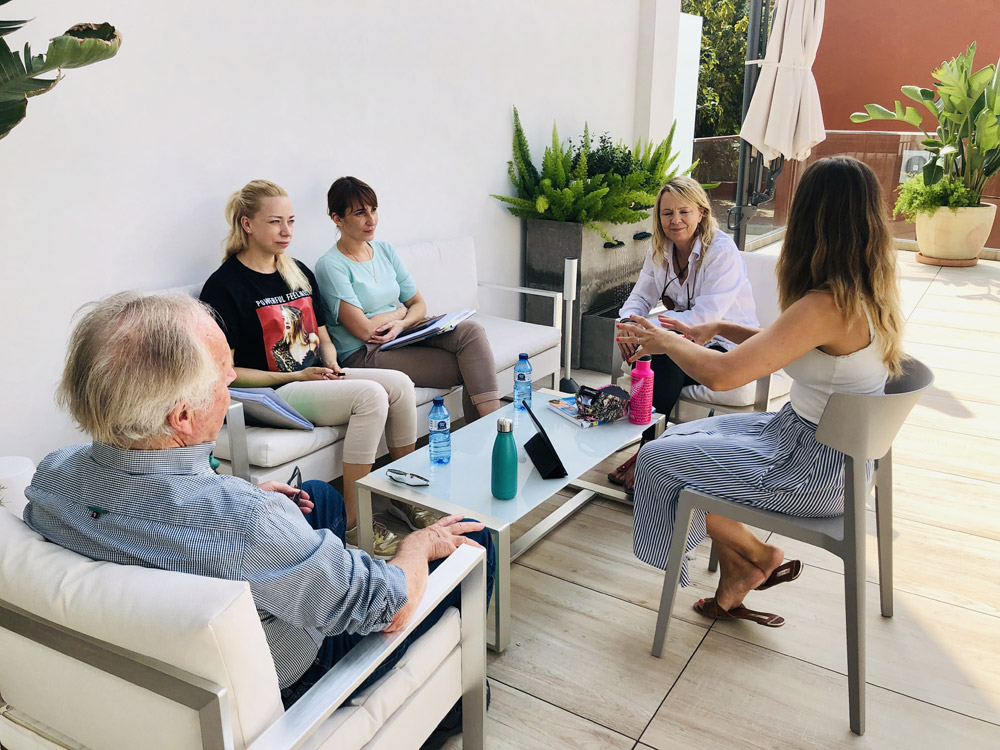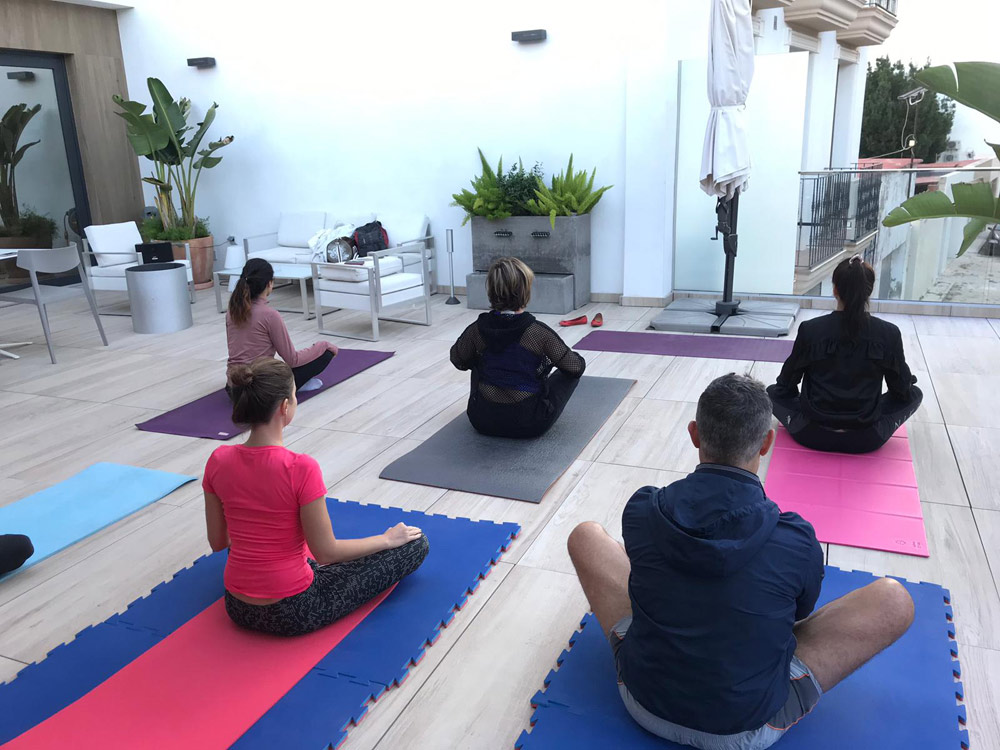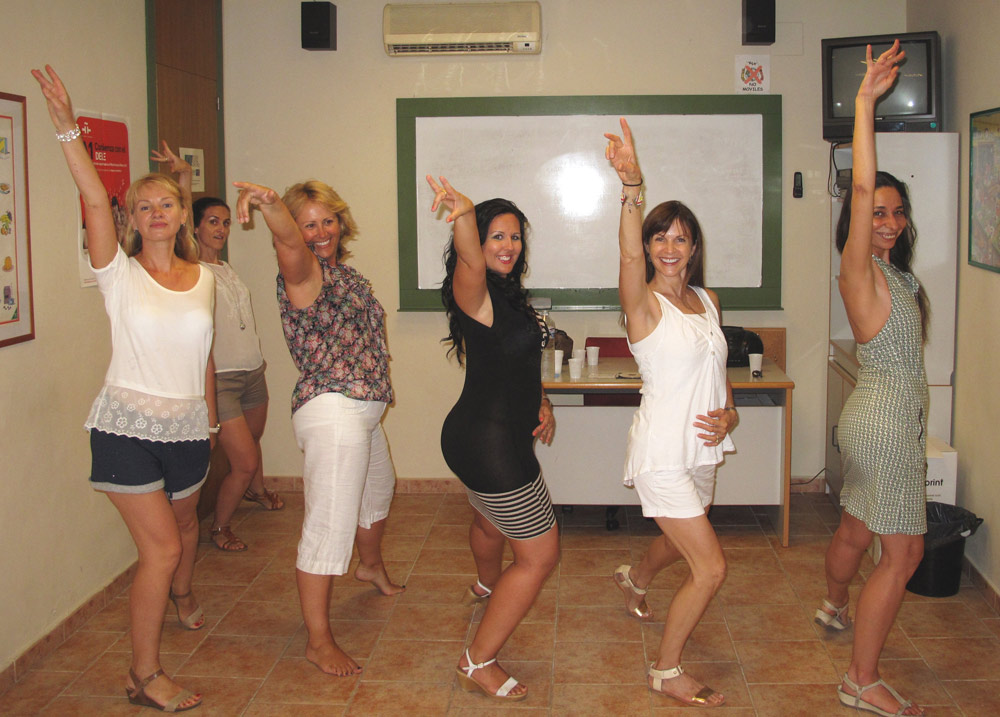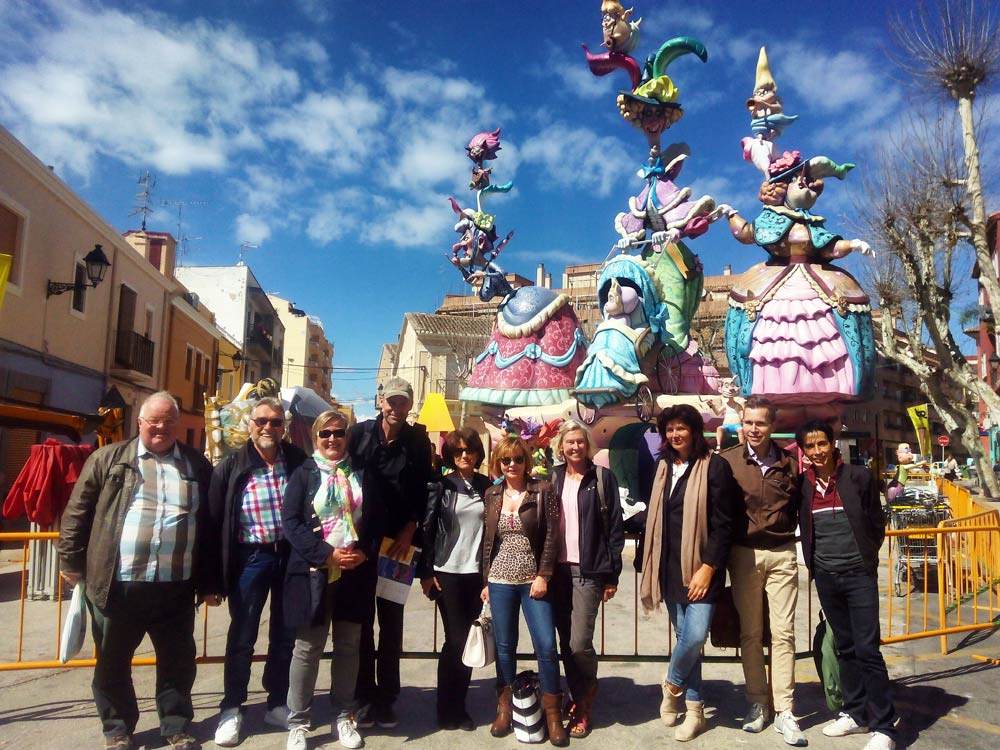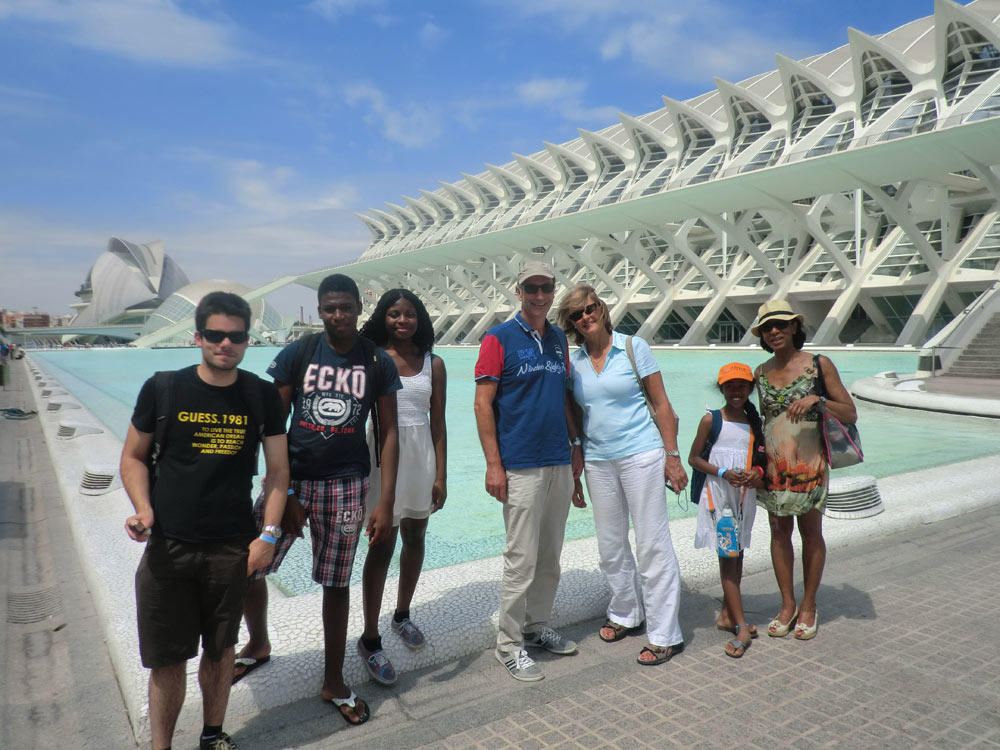 when we have a Local festivity, we usually take our students to see an event. In Denia we have 'Fallas', 'Moros y Cristianos' and 'Fiestas Patronales de la Santísima Sangre'
We also organize some trips during the weekends (usually during summer): Do you want to visit Valencia? The school regularly organises bus trips to visit this wonderful city, which include a tour of its historical part and of the City of Art and Science.
Also we plan trips to Benidorm, Guadalest, Calpe, Altea, or Jávea.
As a port town Dénia provides all with the opportunity to visit the beautiful island of Ibiza. With a journey time of between 2 and 4 hours, it's well worth making the effort to see.
What are you waiting for? Take part in our activities today!
Contact us! We will be happy to help you.