"I can't say enough good things about TLCdénia"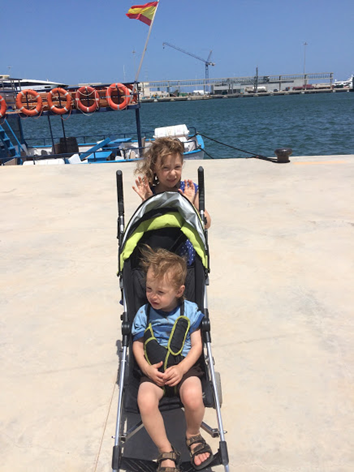 Student: Courtney Horwitz
Course: Parent & Child- Spanish Course
I can't say enough good things about TLCDenia. Maria, Santos, Alex, all of the staff and all of the teachers are excellent. First, the teaching was superb. My husband, 5 year old daughter, and I all attended the family language camp for two weeks. Our Spanish improved and we had so much fun learning. The class my husband and I were in was relaxed, lots of fun conversations with classmates and the teachers but also serious about teaching. The teachers were all very skilled and pleasant to be with.
My 5 year old was in the younger kids camp and she loved it. The teachers were young and energetic and they went on fun adventures around town each afternoon.
The school's facilities are excellent-comfortable, good wifi, air conditioning, etc. And they are located right in the center of town.
But TLC Denia offers so much more than language classes. Every afternoon/evening there was an activity organized by the school that we could participate in, for free! We all went to a salsa dancing lesson one afternoon. We went to the fish market and learned about the fish auction another afternoon, we went to a paella cooking demo and of course eating at the owner's mothers' house. All of the kids went swimming while we drank sangria and learned how to make paella, we went to the public market and then went out for tapas. During all of these activities, our TLCDenia guide spoke to us in Spanish. These afternoon and evening excursions really added to our experience.
And there is more, we rented an apartment on the beach through TLCDenia. It was less expensive than anything I found on airbnb. And it was terrific. It was across the street from the beach and in front of a pool. We were in the water, everyday! We had a little outdoor patio overlooking the pool, where we ate dinner. The apartment was clean, nicely furnished and had every amenity we could desire-including beach chairs, floats for the water, a stocked kitchen, washer and dryer, dishwasher, etc.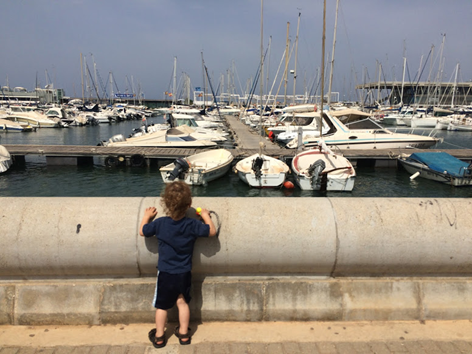 And there is still more, TLCDenia is run by a family and they make you feel like you are part of their family. They took loving care of us while we were in Denia. We had our 2 year old son with us as well. TLCDenia found a daycare for him to go to while we were at our Spanish language class. They told us what bus to take from the apartment to school and at what time to catch it so we'd have time to drop off our 2 year old and get to class on time. They showed us around the apartment when we arrived, they drove us back to our apartment after the paella cooking demo as it was a long walk for our children.
And I'm still not done, I would be remiss if I didn't mention how magical the city of Denia is. It has everything you could want in a vacation city, a bustling harbor that brings in fresh fish to the restaurants and fish market, beautiful, endless beaches, mountains with a castle on top, and in the middle of all of this is a quaint town with many pedestrian only streets and delicious restaurants.
You should buy your ticket today to fly to Denia and go to TLC Denia language school. You won't be disappointed.
Thank you Maria, Santos and Alex for everything!
Courtney Horwitz