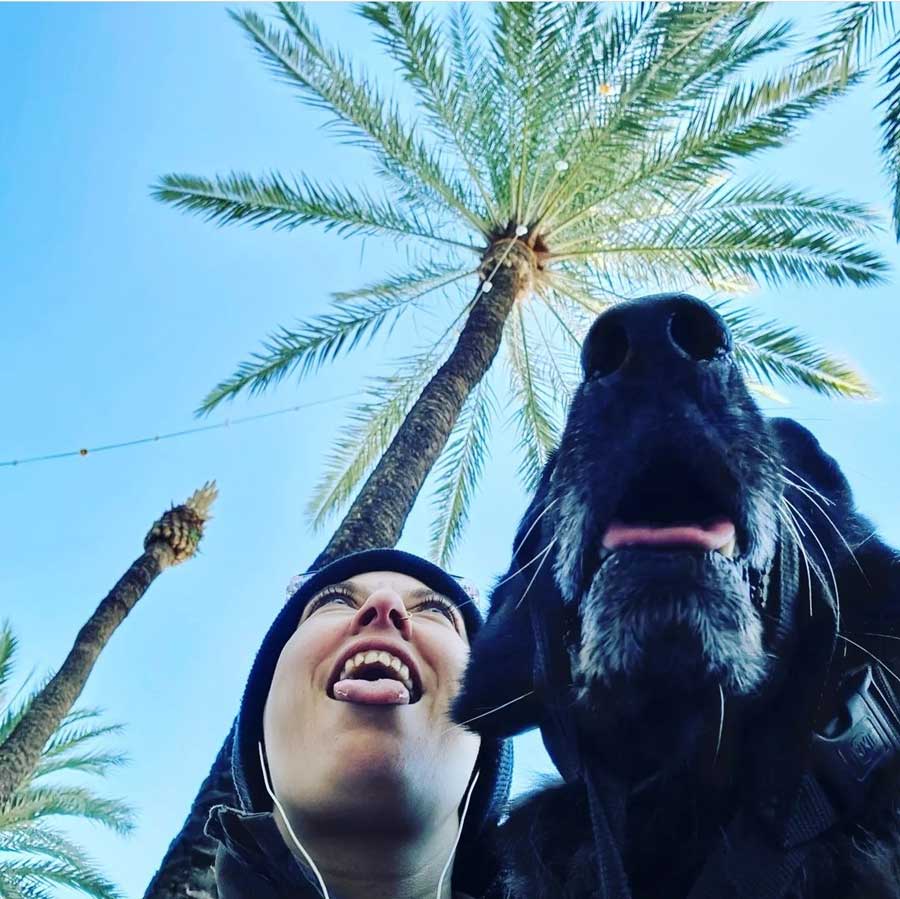 Being a Digital nomad and learning Spanish in Spain
Claudia Attar is a student from Austria who is studying Spanish at our school TLCdénia. She became a digital nomad to travel around Spain in her car with her dog Irmi.
She travelled from Vienna to Dénia by car to escape the cold of Austria. She wants to learn Spanish to be able to get around the country better and at least have the basics of the language.
Travelling and living with your dog: camping, apartment and van in Dénia
She has stayed at a campsite in Dénia to stay with her dog, now she is renting a flat and is thinking of buying a van to save costs.
"I think there are several opportunities for van living in Dénia. Parking in general is pretty good in Dénia – ok, maybe not directly in the center, but only like 5-10 min walk away there are tons of opportunities for free parking, which is awesome!"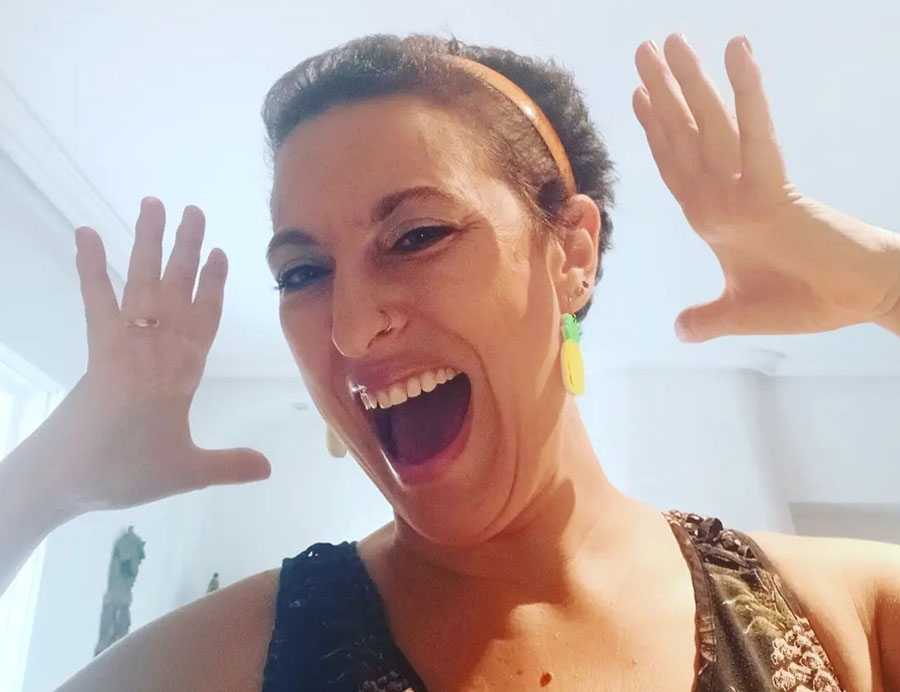 Studying Spanish and volunteering with animals
Claudia is making the most of her time in Spain. Not only is she learning Spanish, but she is also volunteering at an animal shelter:
"While I'm here, I go to School every day during the week, then I go home, walk my dog, work and relax. Sometimes I go out for Karaoke in the evenings or visit friends from School. Saturdays are my free days, I often spend my time in the center of Dénia, just walking around and exploring the city. On Sundays I volunteer at the SCAN animal shelter in El Verger and help out with the cats and dogs. It is a very nice shelter and employees and other volunteers are very friendly", she explains.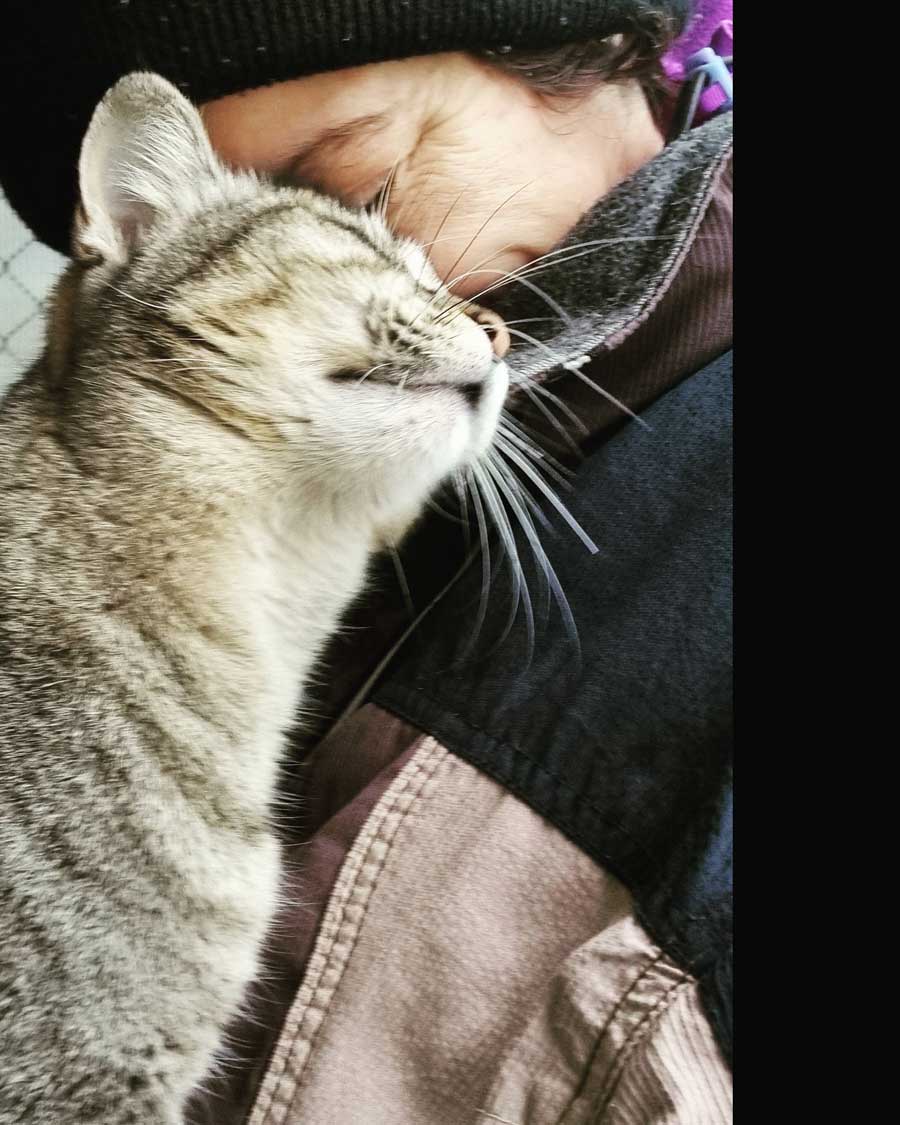 Enjoying in Dénia with your dog
Claudia uses her free time to enjoy nature with her dog:" I have been walking on hiking paths a lot with my dog – there are some beautiful hiking/walking paths in and around Dénia", she says. Outside of class she met some locals at Karaoke and went to eat at the restaurant 'Nómada' with other students and a teacher: "We ate the most amazing food there", enthuses Claudia. Talking about the city of Denia, she highlights: "I really like Dénia, it's not too big but there is still a lot to do – many bars, restaurants, but also the castle, the Montgó and of course the ocean. I like small cities, where it is possible to walk everywhere. People are very friendly here. The weather was nice in Fall, now it's a bit colder than I expected but still MUCH nicer than in Austria". "I absolutely recommend Denia, especially to people who like small cities. People are friendly, there is everything you need (sunshine – most of the time, nature, the ocean, and much more). However, as much as I like Dénia, as a nomad I just really feel to urge to be on the road and not stay at one place for too long. Yet, Dénia is the place I always stayed the longest".
Spanish course and future plans
"My Spanish course is going ok, I feel like I understand everything in class and I also understand a lot of written text – however, when it comes to free speaking, I still struggle a lot and I have a hard time understanding people speaking Spanish outside of School, because they just speak SOOOOO fast."
On her experience at school, she explains that: "The professors (teachers) are really nice (I met 3 so far), classes go by very fast because it's not mere "front teaching" but very participative and inclusive. The students are very nice too. I have participated the Sangria course last time, which was great fun. I'm definitely planning to attend more activities from School this time".
"I'm very lucky, because my boss lets me work remotely – this way I can work whenever and wherever I want – thus I became a digital nomad in September. I was driving all the way down to Guardamar del Segura, then returned to Austria for December and now I'm back in Spain until June. My plan is to stay in Dénia until end of March and then drive around the entire Spanish coast, including Portugal. I will return to Austria in June for the summer months and then start driving again in September – wherever the road will lead me", she concludes 🙂