Spanish vocabulary: In a Shop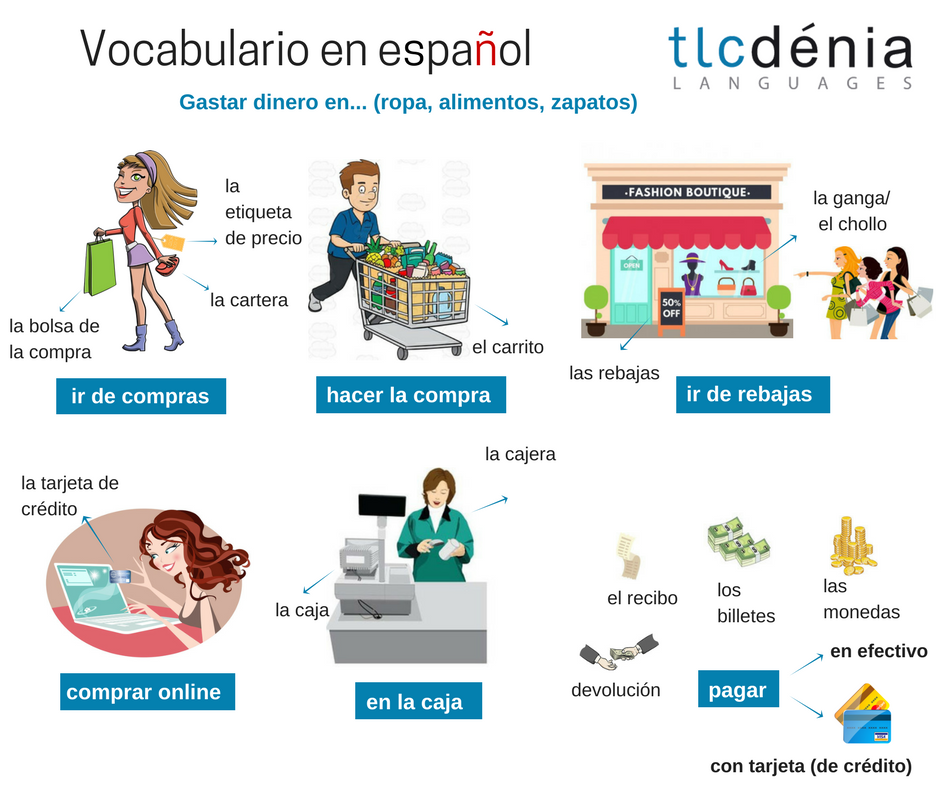 If you want to talk to the shop assistant in Spain, this vocabulary will help you.
VOCABULARY IN SPANISH TO SPEAK TO STAFF IN DIFFERENT SHOPS: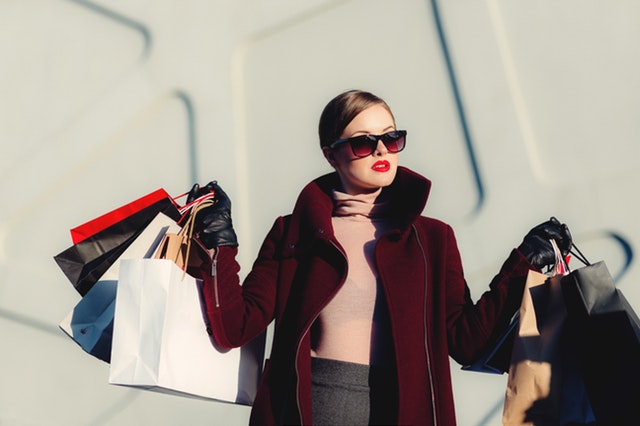 VOCABULARY:
Dependiente/a – Shop assistant
Caja – Checkout
Rebajas – Sales
Ocasión/ ganga – Bargain
Recibo – Receipt
Probadores – Dressing room
Talla/ Tamaño – Size
Tienda de ropa – Clothing store
Zapatería – Shoe store
Librería – Bookstore
Almacén – Department store
Supermercado – Supermarket
Joyería – Jeweler
Juguetería – Toy store
USEFUL PHRASES IN A SHOP:
¿Le puedo ayudar? – Can I help you?
Sólo estoy mirando, gracias. – I'm just looking, thanks.
¿Cuánto vale?/¿Cuánto es? – How much is that?
¿Se aceptan devoluciones? – Can I get a refund?
¿Puedo pagar con tarjeta? – Can I pay by credit card?
Estoy buscando … . – I'm looking for … .
¿De qué material es? – What is it made of?
Es demasiado grande/ pequeño. – It's too big/ small.
¿Tiene una talla más pequeña/ grande? – Do you have a smaller/ larger size?
¿Tiene una bolsa? – Can I have a bag?
Eso es todo, gracias. – That's all, thanks.
Download here the Spanish vocabulary when you go shopping: