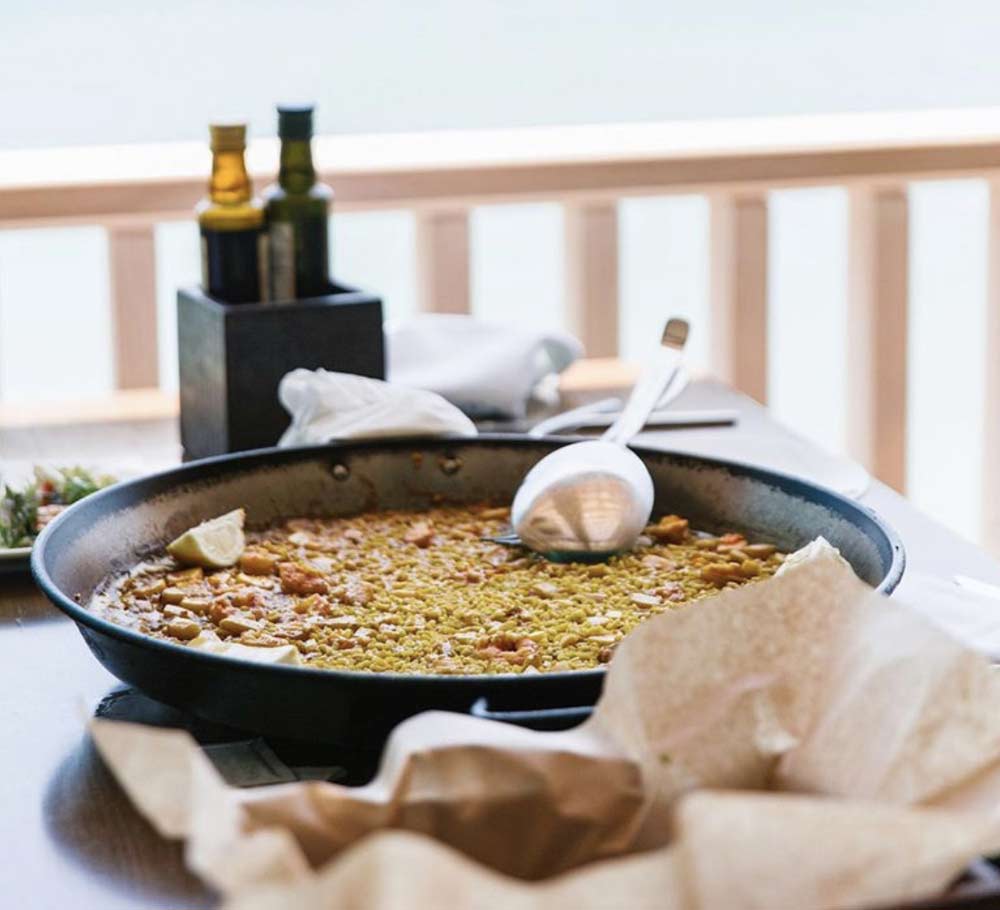 10 Spanish dishes you have to try
What do you think of when you hear "Spanish food"? You may think of Paella and Churros, but there are so many dishes that are typical for Spain and especially for Valencia! We have created a list of delicious Spanish dishes that are worth a try. Make sure to try them while studying Spanish at our school! Take one of our Spanish courses in Spain and live this amazing experience!
GAZPACHO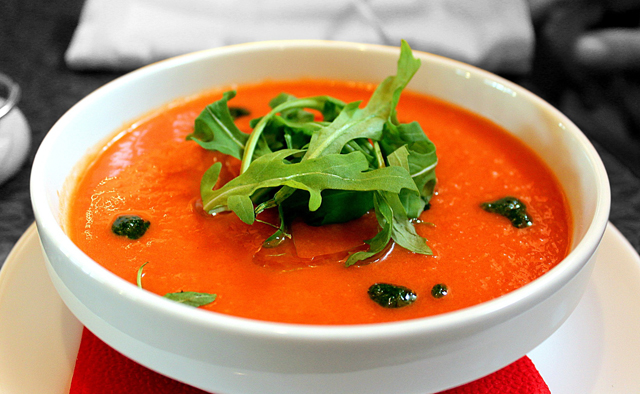 is dish is made by blending together the ripest tomatoes with olive oil, garlic, bread, cucumber and peppers. This is then served in glasses or bowls after being chilled in the fridge. This makes for a very refreshing soup or drink. It is very popular in Andalucia, Southern Spain and most people have it every day during summer and you can always find a jug on the counter in tapas bars. In Cordoba they have a similar but thicker version which you need to try. It is often served with chunks of Iberico ham on top.
ALBÓNDIGAS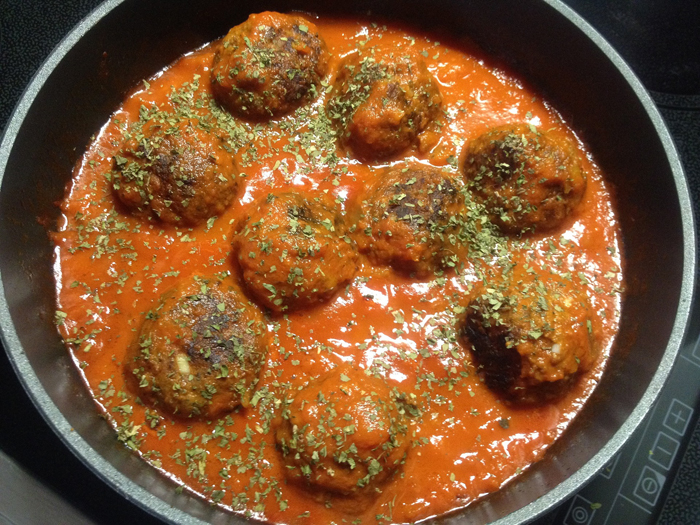 This is a very typical item on any tapas menu, albondigas, or meatballs in tomato sauce, can be found all over Spain. An alternative, but equally tasty, version consists of serving the meatballs with an almond sauce, without tomatoes.
CHURROS CON CHOCOLATE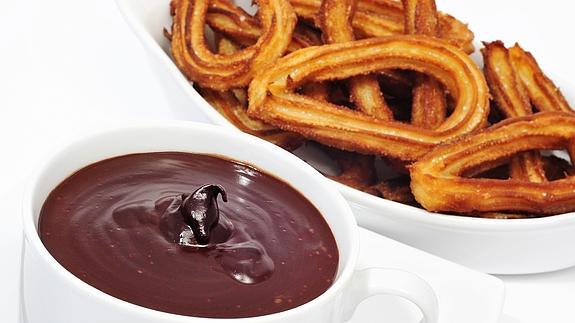 If you have a sweet tooth then you will love churros con chocolate! These long, fried, sugary sticks of dough are served with a cup of thick Spanish hot chocolate for dipping the churros.
TARTA DE SANTIAGO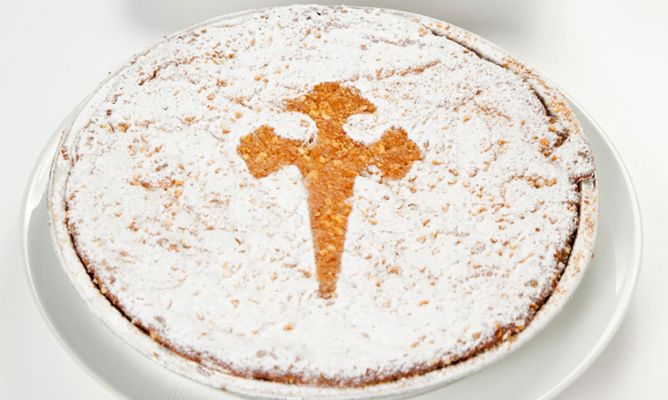 This sponge cake is the most well known sweet treat in Galicia It is almond flavoured and adorned with the cross of St. James. Typically the pilgrims ate this to celebrate completing the Road to Santiago. A good quality Santiago cake should be light and spongy.
TORTILLA ESPAÑOLA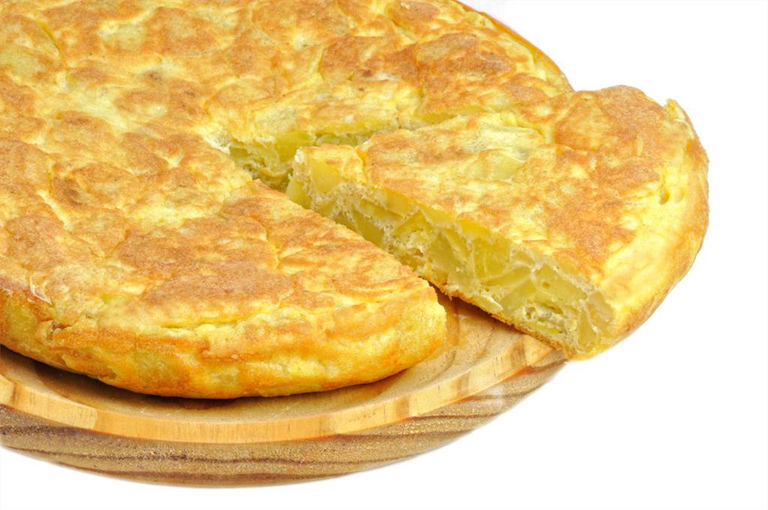 The Spanish omelette is so much more than just eggs, potatoes and onions. The potatoes and onions are slow fried in olive oil then mixed with the beaten eggs and left to soak in order to absorb the flavours. You can add chorizo, ham, spinach, courgettes or whatever you happen to have in your kitchen to make a tasty meal out of next to nothing.
CHORIZO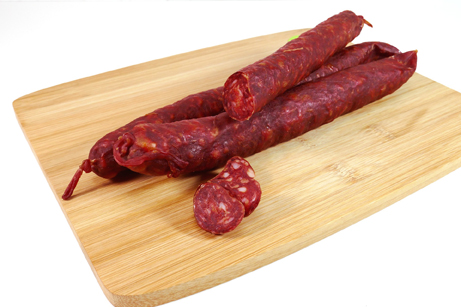 Chorizo is a very popular pork sausage with paprika and garlic and can be fresh, cured or smoked. It is one of the most versatile foods in Spain, so it's hardly surprising that the world has gone crazy for the chorizo. The Spanish chorizo can be sweet or spicy, served raw as a Tapa, or included in a variety of dishes.depending on the area of the country you are in. For example Chorizo Zamorano – is made in Castile and Leon and is protected by a Marca de Garantia; the sweet Chorizo de Pamplona; Chorizo Riojano, which is protected by PGI; Chorizo Patatero (made with potatoes); Chorizo Canario and those made in the province of Salamanca. Asturias, Galicia, and Cantabria.have the best smoked varieties
VALENCIAN DISHES
COCAS VALENCIANAS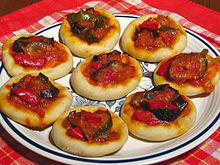 The coca is a pastry typically made and consumed in eastern Spain.and of which there are many toppings. They can be sweet, savoury, closed or open. They all have dough which can be sweet or savoury. Eggs and sugar are addedto make it sweet, and for savoury, yeast and salt. The topping or filling is usually fish and vegetables on the coast whilst inland they prefer fruit, nuts, cheese and meat. Some cocas can be both sweet and savoury (typically mixing meat and fruit).
PAELLA VALENCIANA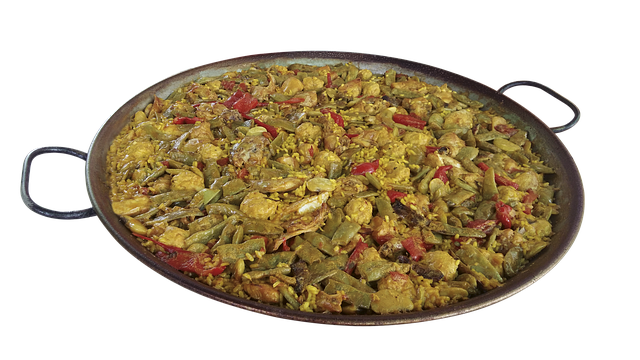 Paella is possibly the most well known dish in Spain, and definitely one of the most mistreated. The authentic paella originates from the region around Valencia, and has two varieties: Paella Valenciana, which contains rabbit and chicken; and secondly the seafood paella. Saffron gives the rice its yellowish colour, and the base should be left to crisp into a mouth-watering black crust, called the socarrat. Paella is always eaten at lunchtime.
FIDEUÁ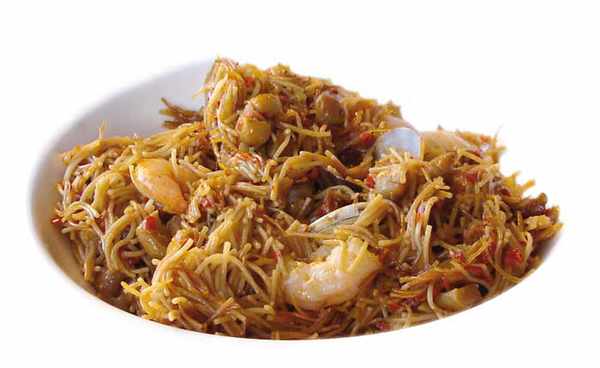 Fideuà is a seafood dish which originated on the Valencian coast and is similar to paella, but moreso to arròz a banda. However, in contrast it is made with small noodles instead of rice. Its main ingredients are: noodles (usually hollow), fish (rockfish, monkfish, cuttlefish, squid), and shellfish (Squilla mantis, shrimp, crayfish). Lemon is then squeezed over the top to flavour.
ARROZ A BANDA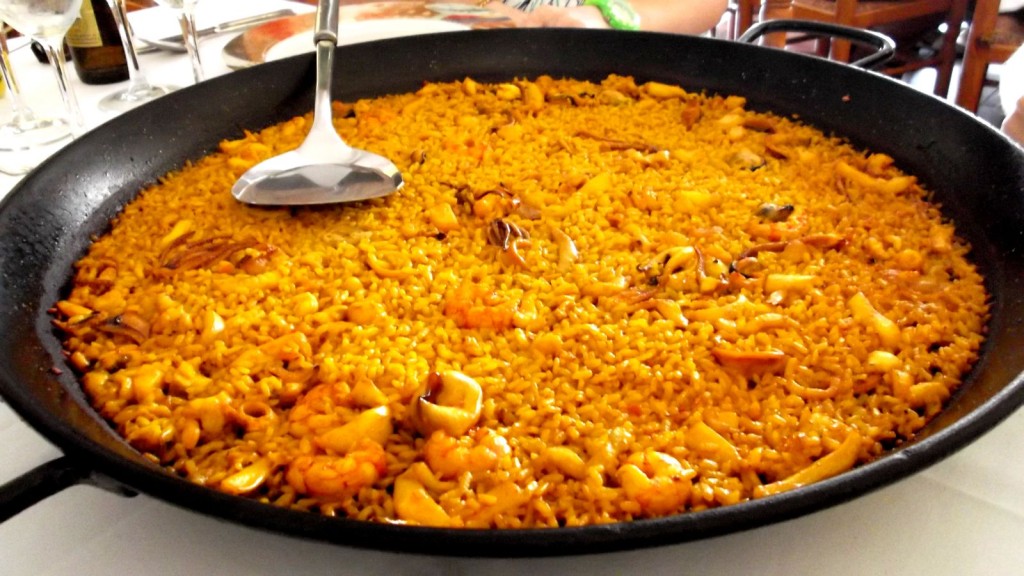 In restaurants around the Valencian region you can find rich dishes served with con pretty much anything in Valencian restaurants, but this seafood dish is very specific to the region. It is not the same as the always-popular paella. Arroz a bandagets takes its name ('rice on the side') from the unconventional method in which it was traditionally which was by serving the fish first followed by the deeply savoury, stock-infused rice accompanied by a generous spoonful of aioli as a second course.
ARROZ NEGRE (ARROZ NEGRO)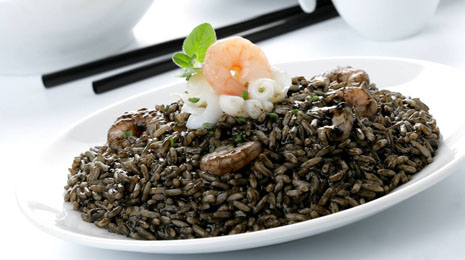 Of one thing we can be certain, nobody in Spain cooks rice better than the Valencians. In fact, with such an abundant variety of rice dishes ranging from the famous Paella and Arros al Forn to the simple Arros a Banda and the slightly strange Arros Negre, it's clear to see which ingredient features most heavily in the Valencian cuisine. However, if you ever visit Catalonia or the Valencian Community you should try the local and delicious Arros Negre. This dish comes from Castellon and the traditional recipe uses white rice, squid or cuttlefish, seafood broth, olive oil, paprika, onion, and squid ink, the secret ingredient from which it gets its rich dark color. Arros Negre is usually served with aioli.
HORCHATA DE CHUFA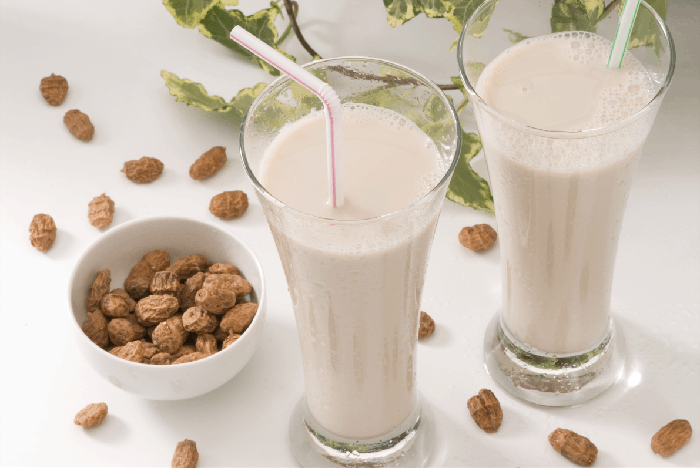 One of Spain's most popular beverages is the Horchata de Chufa It's made from the chufa (tiger nut). Horchata is a popular Spanish drink that originated in Valencia, but is also popular in Andalucia and Murcia. Horchata is made using the milk from tiger nuts mixed with white sugar. The chufas are soaked in cold water for 24 hours and then pounded to a pulp to release their white juice. It has a similar texture and consistency to soy milk or almond milk, but with its own unique taste.
TURRÓN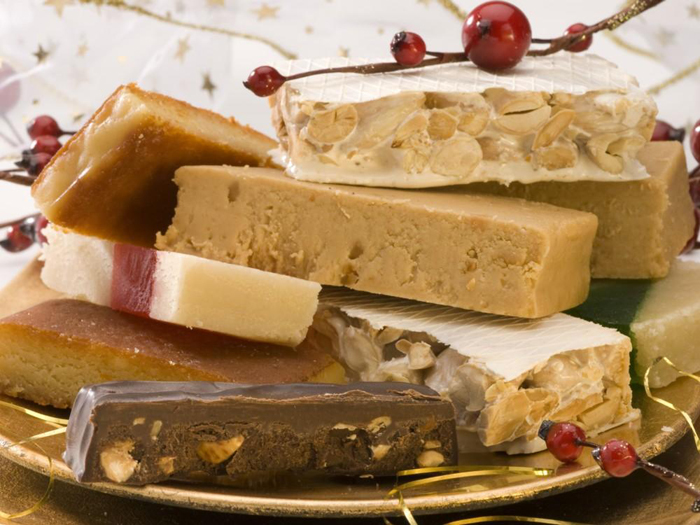 Turron is a culinary reminder of Valencia's vociferous history, which is littered with invasions by the Phoenicians, Greeks, Carthaginians, Romans, Visigoths, and—most significantly—the Moors. They brought almonds to Valencia way back in the 8 th century, which were combined with honey to create this sickly sweet (but terribly delicious) brittle candy.
Would you like to enjoy this food? Then, come to Spain!