What are Fallas? Main FAQ'S and Essential Vocabulary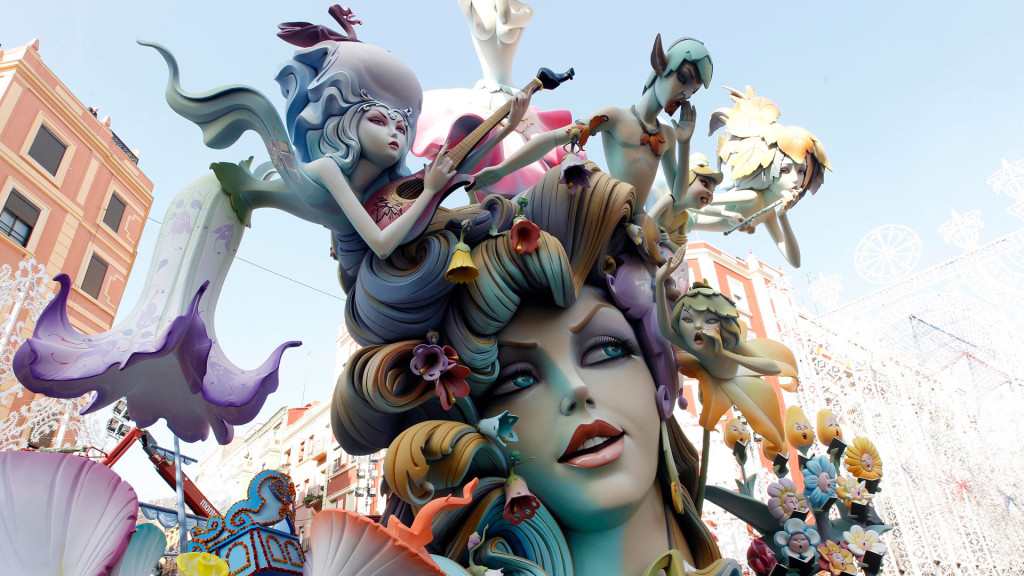 What are Fallas?
Las Fallas is a festival held between 15th to 19th March in various locations including Valencia and Denia, although falleros events begin on the last Sunday of February.
We also talk about "Falla" when we refer to "fallero monument" which is a figure several meters high made of high papier-mache, polyurethane or expanded polystyrene. Each Falla has an important significance. This is explained on signs in Valenciano.
What is a mascletá?
It is a pyrotechnic show which is a noisy but rhythmic composition which is included in the celebrations of thousands of locations, especially at Fallas parties. Some mascletàs are musical because they imitate songs and explosions often go from strength to strength, achieving a spectacular finish.
Where did the tradition of mascletàs and firecrackers come from?
It is said that gunpowder was invented in China when the Taoists tried to create a potion for immortality. Then the Arabs brought it when they occupied the Iberian Peninsula in the early thirteenth century. In the late eighteenth century "els mascles" (males, in Castilian) firecrackers were thrown at the feet. The person who could handle the most firecrackers was the "most macho"
Then, began the tradition of tying these firecrackers with ropes and this evolved to the current "mascletà". Do not miss the mascletàs during these Fallas in Dénia!
Fallas Vocabulary
Check out our presentation with vocabulary and highlights of the Fallas in Denia:
Do no forget to DOWNLOAD HERE the Programme of Fallas in 2019
Happy

Fallas to everyone!