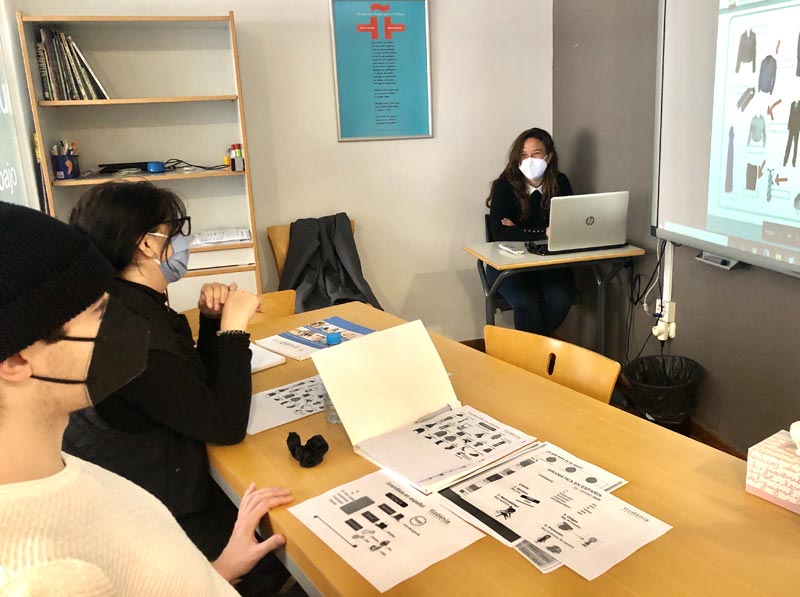 Why you can feel safe studying Spanish in Denia, Spain
TLCdénia continues to work hard to guarantee the safety of its students who come to learn Spanish in Spain during the pandemic. We have been open since June 1st last year, delivering a range of intensive and private courses and have created a comfortable and safe learning environment for all of our students.

During the pandemic we have been working hard to ensure the health of its students holding strict health requirements as requested by FEDELE´s protocol (Schools of Spanish as a Foreign Language Federation) and SICTED.
Located between Alicante & Valencia, Denia is a beautiful Spanish town by the sea, surrounded by mountains and stunning countryside.
Being a medium sized town, most bars and restaurants have terraces where students can eat or drink outdoors. In addition, visitors benefit from amazing scenery and vast beaches without the crowds and with plenty of room to roam and explore safely.
The compact size of our town means that everything you can possibly need, whether you want to access our culture or beaches, is within easy reach, so there is no need to use any form of public transport so you can avoid crowds.
Now, more than ever, it is important to spend our free time enjoying the 'great outdoors'. We have a wonderful climate in Denia the whole year round. So, whether you prefer a challenging hike or cycle in the Montgó Natural Park, or a gentle stroll along the beach – rest assured the weather will be glorious!
As a Spanish language school based in Denia, TLCdénia caters for students of all ages (ranging from 5 years old to senior citizens, and everyone in between) and from a diverse range of countries.  
A wide range of Spanish courses for adults, kids, families and teens
In the summer, TLCdénia offers a Spanish immersion program for juniors aged between 14-17 years old). With accommodation within a local Spanish family, our programs are specifically designed with teens in mind, combining intensive Spanish in the mornings with a broad range of fun and predominantly outdoor activities in the afternoons.
Denia has always been a popular destination for families. For those families looking for a program of study, we also offer courses that enable parents to study, whilst their children enjoy fun based classes with other children of a similar age and level. Check our Spanish for families programme.
How to get to Denia

Easily to get to from both Alicante and Valencia airport (about 1 hour journey from each), we couldn't be better placed, so come and study Spanish In Spain in Denia and make yourself at home!