Learn Spanish in Spain: 3 Good Reasons to Start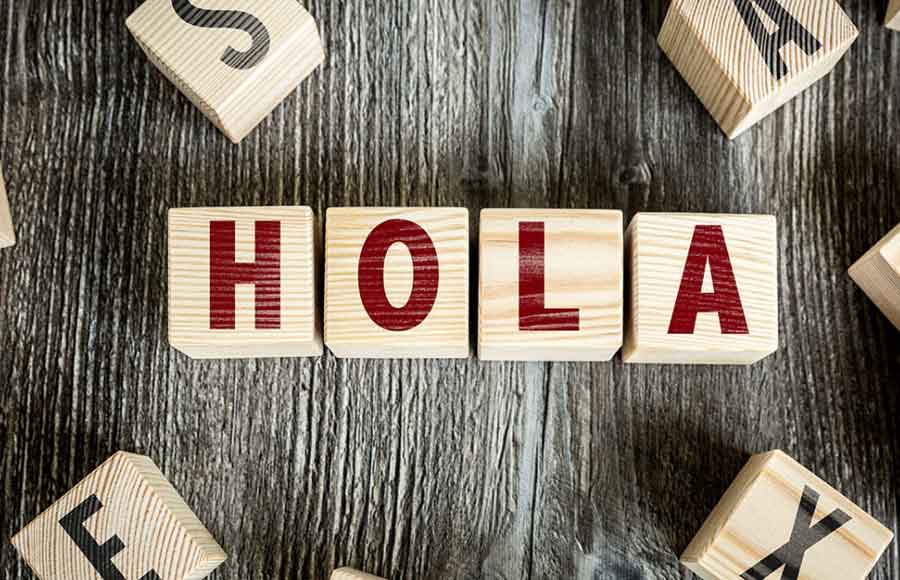 Learn Spanish in Spain has become increasingly popular among English students. And for a good reason! The Iberian Peninsula is home to some of the most prestigious universities in the world, with a quality of teaching and a reputation that is well established. Among the most renowned are the universities of Barcelona, Madrid, Valencia and Granada. In addition to this, studying in Spain is also an excellent opportunity to discover Hispanic culture, improve your knowledge of Spanish and experience a different way of life. Are you interested in an Erasmus stay in Spain? Spanish Step by Step offers you 4 good reasons to go for a unique experience in total immersion.
Study at a Spanish university to enrich your professional profile
Studying in Spain, whether for a few months or a longer period, will be a unique experience and a big plus for your CV. It will demonstrate to your future employer your ability to adapt to a new environment and will add a list of additional skills to your profile. After your stay in Spain, the daily practice of the language will most certainly have improved your level. Depending on how far you have progressed, you may even be able to consider applying to work for a Spanish company. Mastering a second language is nowadays almost indispensable in the working world and will open many doors for you. In addition, you will also discover new teaching methods. Indeed, the rhythm of the courses, the learning techniques and the relationship between the teachers and their students are different in Spain and in UK.
Going on Erasmus in Spain to discover the local culture
Do you love Don Quixote's country, spend your summer holidays there and feel a twinge of sadness when it's time to leave? We have the perfect solution for you if you are a student: go on Erasmus! Studying at a foreign university is a great way to immerse yourself in the culture of a country. Generally, Erasmus courses lasts for one semester, but some courses can last a full year. As a reminder, Erasmus is a European program that allows students to study abroad, especially during their university years.
While attending classes, you will discover and enjoy all the joys of Spanish culture. You will have a colorful immersion experience in the land of good humor and free smiles. There, you will enjoy the rhythm of "café con leche" and a glass of sangria accompanied by delicious tapas. More than that, you will enjoy meeting up for a drink on the terrace at the end of the day before going home. Spaniards love to meet outside to chat and walk around. Doing an Erasmus in Spain is also about living like a local. You find new habits, you find good places to shop, eat well or go out with friends. And Spain is full of nice places to settle in!
Study in Spain to learn the language in total immersion
Even though it may be scary at first, learning a language, improving your knowledge or improving your accent comes more naturally when you are fully immersed in a country. On site, you will have no choice but to practice the language to communicate and this will considerably increase your ability to adapt. The key word in learning a language is tolerance! Yes, you must be patient and tolerant with yourself and not hesitate to communicate even if you make a few mistakes.
Make sure to visit all our Spanish courses available!
Studying in Spain is an ideal way to improve your Spanish without even realizing it. In fact, little by little, you will adopt the familiar expressions used and will not hesitate to engage in spontaneous discussion. At the beginning, if you feel a little overwhelmed by the speed with which Spanish people speak, it can be interesting to communicate with other foreign students, whose mother tongue is not Spanish. This way you can talk about your learning path and the vocabulary you have learned during the day. Afterwards, you will feel confident to meet the locals. They are the ones who will make your language skills take off.
A little advice if you want to study in Spain: share a flat with a local. This practice is very common, especially among young people. It is not uncommon for Spanish employees to share their flat with foreign students. There's no better way to have a real home while immersing yourself in a new culture.