Tips to Start Learning Spanish for Beginners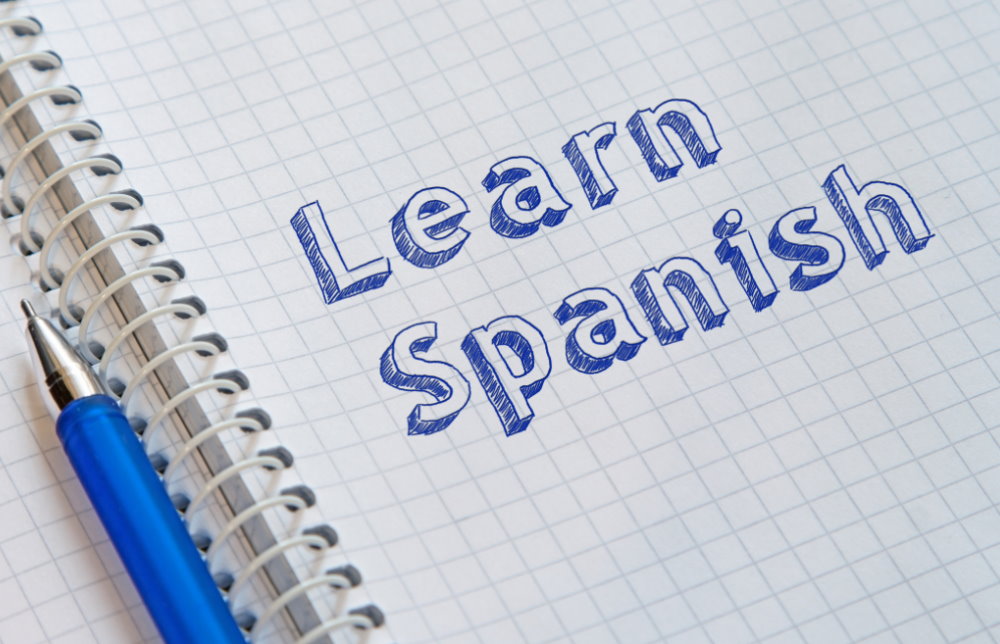 Do you want to finally take Spanish classes, but don't really know where to start?
It's understandable, as learning a foreign language is not an easy task. And if on top of all that your level in the language is close to 0… You'll need patience!
However, you have your own reasons for learning Spanish: family heritage, professional career, desire to travel, expatriation…
Whatever your reasons for learning to speak Spanish, you will need to prepare yourself before you start studying.
Also, before you begin your preparation, you should identify your level of Spanish. This will help you create a program that is tailored to your knowledge of the language of Cervantes and to your goals.
So that you can quickly join the 500 million Spanish speakers around the world.
Learn Spanish easily: Beginner level
You do not know much about the Spanish language? About the Spanish culture as a whole? Don't worry, everyone who is bilingual in Spanish has found themselves in your situation.
And if you're reading this article, it's because you want to change that.
And you're right. Learning a foreign language is probably one of the most rewarding things in the world.
Easy Spanish: Beginning Spanish with the Basics
If you are a Spanish beginner, the first step in your learning process will be to master the basic concepts. Learning Spanish for beginners the easy way means discovering:
The Spanish alphabet.
Spanish pronunciation and knowledge of the tonic accent.
The different genders in Spanish.
The articles and adjectives.
Basic vocabulary (words, phrases, presentation, color, numbers, time and clothing)
Grammar and the construction of simple declarative, interrogative or exclamatory sentences.
Auxiliary verbs: "ser" (to be), "haber" (to have) and "estar";
Spanish verbs and conjugation in the present, compound past, simple past and future tenses.
The conditional.
The imperative and the present and imperfect subjunctive.
The different types of adjectives, adverbs and prepositions.
After mastering all these concepts for beginner Spanish, you are ready for the next level!
What methods should I use to improve my Spanish?
Spanish classes of course!
First, if you can, we recommend that you take Spanish classes. Whether you choose group or private lessons with a Spanish teacher is up to you, depending on your budget (private lessons are more expensive than group Spanish lessons), and whether or not you want to meet other people.
If you need to, we have a wide selection of Spanish courses in Spain on our website.
Using Spanish culture to learn the language
Do not overlook learning the Spanish language through videos, podcasts, websites and other dedicated applications.
These types of media are excellent for practicing your listening skills and learning while having fun. Finally, you can acclimate yourself to the language of Cervantes through Spanish-language series and movies (preferably with Spanish subtitles, or French if you need to) or by listening to songs by your favorite Spanish singers.
Using Spanish culture is a great way to stay motivated to learn the language. It's always easier to learn new skills while having fun. With this in mind, all you have to do is find movies and series that interest you.
Always staying in the Hispanic culture or at least Spanish-speaking, it is also possible to use the Spanish press to progress and try to learn the basics of the language. Of course, you shouldn't try to understand everything the first time around. When you first start learning Spanish for beginners, the key is to look for vocabulary words to try to understand the general meaning.
Using Apps to learn Spanish
Why not use new technologies to progress in languages?
Today, there are many ways to learn Spanish quickly, while having fun, and at a very low cost. Even if these applications will never replace a real teacher, they have the advantage of being able to be carried in your pocket and taken everywhere to work on your Spanish, no matter where you are.