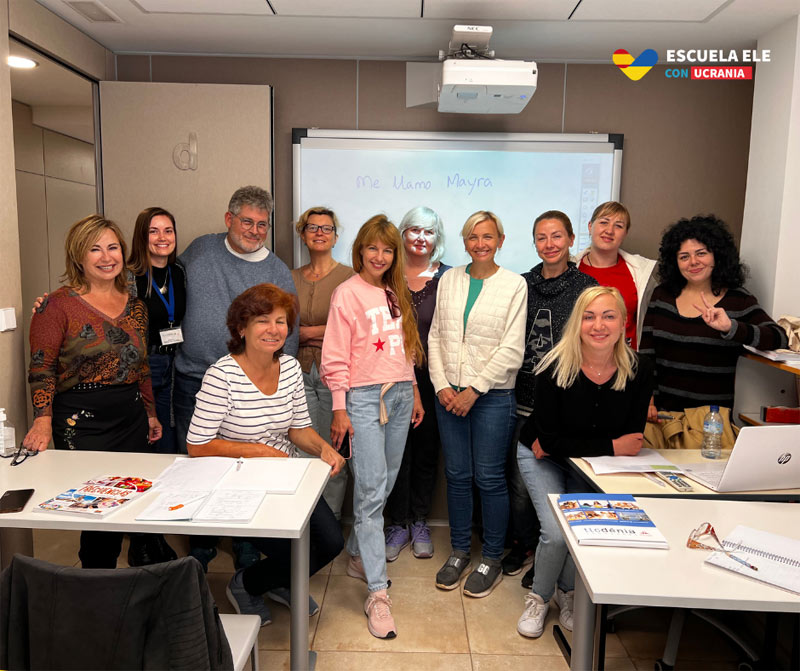 TLCdénia with Ukraine: Spanish group for Ukrainian refugees
As a Spanish language school, the best way we can help Ukrainian refugees is to teach them our language.
We have joined the FEDELE initiative "ELE Schools with Ukraine". We have Ukrainian refugees in our intensive classes and in addition, we have been able to create a personalised group just for Ukrainian refugees.
This class of Ukrainian refugees has been made possible thanks to a donation from the Witte family. Our student Mr Witte was impacted by the experiences of his fellow students from Ukraine, and he wanted to do something to help. He and his family wanted to offer this wonderful gift to these people who have had to leave their country, and now have to adapt to a new life in a country where they do not know the language.
We hope they learn a lot and these classes help them to adapt to our country.
Below, you can listen to the testimonies of 4 of the participants in this group:
NADIIA SHARES HER EXPERIENCE (IN ENGLISH)
IRYNA SHARES HER EXPERIENCE IN SPANISH
Thanks to what Iryna has learned, she can tell her experience in Spanish!
NADIIA SHARES HER EXPERIENCE (IN UKRAINIAN)
TANIA'S EXPERIENCE (IN UKRAINIAN)
We send all our love and support to the Ukrainians!