Student: Mirka Savolainen
Course: Spanish intensive 20
Greetings from Finland!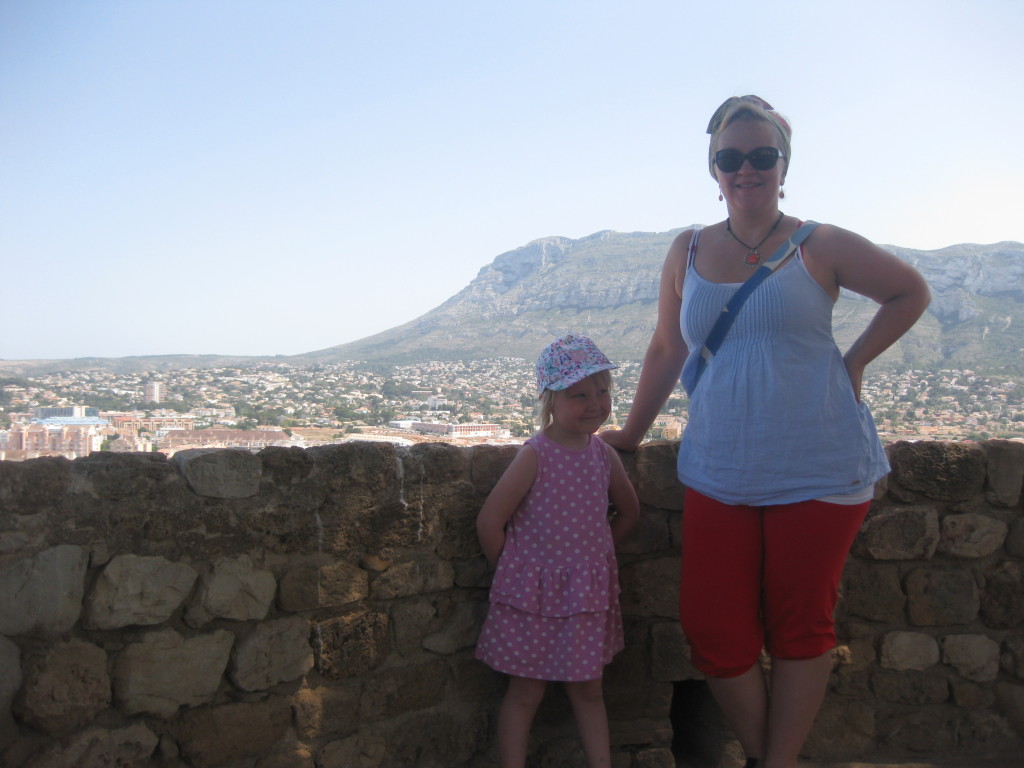 Mirka Savolainen with her daughter Erin in Denia
I attended an Erasmus+ -language course in TLCdenia, between 23.5 and 27.5 at 9.30-12.45 every day, 20 hours altogether. I was given an online Spanish level test prior to my trip and so when I arrived, I was assigned to a group that had approximately the same level of Spanish with me. The other students were lovely –Katya and Claudia and I liked the school and the teacher Beatriz very much.
Before the course I knew, that I had problems with using the past tenses, as I have almost always just used the present tense, but on the course I was able to tackle this issue. We studied the use of conditional on some of the days which was very useful for combining many of the Spanish tenses and putting them into use. We also studied the indirect style of reported speech and some colloquial expressions and proverbs and we also did a couple of listening excercises and homework tasks. The learning approach was very communicative and we were able to ask a lot of questions from the teacher regarding the Spanish culture and places to visit in Denia and the surroundings. The whole course was in Spanish and I enjoyed the challenge of communicating and being understood in Spanish without using English or Finnish.
My family travelled with me and we took a flight to Alicante via Frankfurt with Lufthansa. During my studies they enjoyed the hotel pool and cooked lunch for us or went shopping, so they enjoyed their stay in Denia, too.
Denia is a relatively small but vibrant Spanish town with a port overlooking the Mediterranean Sea. In May Denia was not overly crowded and I enjoyed this very much. The weather was lovely and warm for the whole week. Denia has a castle, which we visited and lots of shops on the main road, as well as the shopping centre called Portal de La Marina. Close to the castle, there is also an enchanting part of old town called Loreto, where the town hall (Ayuntamiento) and the main church are located.
The port area and the beaches are worth a visit and the walkway in the marina area is lovely with fresh sea air and restaurants and "heladerias" and there are playgrounds here and there for small children, too. A trivia fact that we learned about Denia, was that they have the most festivities in Europe because the Denians celebrate the fiestas of Alicante, as well as Valencia.
We rented a car close to the airport, which was very useful when travelling to and from the airport, but also when wanting to visit other places in the afternoons. During the trip we visited Benidorm and La Granadella beach as well as Javea and Alicante. Benidorm was too crowded for my liking, so it was nice to be back in Denia.
I think it was very interesting to see how adult education works in Spain. I think the idea, that anybody can book a one-week (or longer) intensive language course any time of the year starting on Mondays, is a very dynamic way of teaching and being available for students all over the world, all year-round. Also the idea of doing a level-test before the course enabled the teacher to focus on the issues that were useful for our group.
I think what I learned from Beatriz, is that as a language teacher, I could use smartboard more with our students and online materials make the lessons more interesting instead of the traditional audio materials that always go too quickly.
Why don't you attend a language course in sunny Spain?
Mirka Savolainen
Language teacher
Iisalmen kansalaisopisto (Iisalmi Community College)
Finland