Is Spanish easy to learn?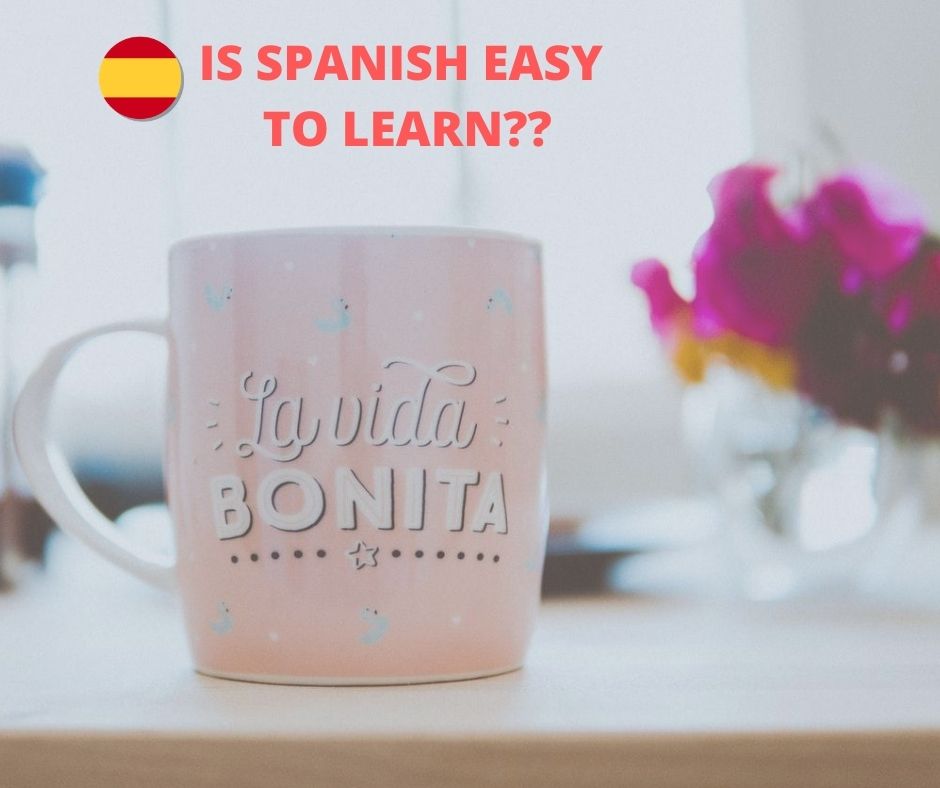 In our previous article we talked about some of the more difficult aspects of the Spanish language. In this article we want to show you those elements that make Spanish an easy language to learn.
Learning Spanish is, without a doubt, a great way to increase your opportunities professionally, to discover new cultures and travel into a much more varied and relaxed world. The Spanish language opens the doors to Spain, most of South America and even other places where it is widely spoken, such as the United States.
If you want to start learning Spanish, you are in luck because there are parts of our wonderful language that enable you to make progress easily and quickly:
Spanish pronunciation is easy
Spanish is a phonetic language, that is to say, it is read as it is written and we only have 5 vowels (a, e, i, o, u). Apart for some complicated sounds like 'rr', 'g', 'j' and 'c,' (which can be especially difficult for students with native languages that do not have these sounds) it's really quite straightforward.
The Spanish language follows logical norms
Our language has a grammatical system with rules that, if you apply them, are easy to follow and will help you to learn quickly and correctly. However, as in all languages, Spanish has exceptions that are not always explained. But with patience, you will soon learn to remember them!
It is a fairly homogeneous language: Spanish speakers understand each other
Although Spanish was born in Spain, it has been enriched by other Latin cultures, becoming a Pan-American language. Even so, it is a homogeneous language in terms of spelling, grammar and lexicography. Native speakers understand each other regardless of the Hispanic country they come from. There are many expressions and a lot of different vocabulary that is used in some countries and not in others, even so, as a general rule, it does not influence the understanding of the speakers.
Spanish has a vocabulary similar to other languages
In Spanish our vocabulary is very similar to that of other languages such as French, Italian or Portuguese, and surprisingly it also has similarities with English and German, among other languages.
Many languages share structures with Spanish, and when there is common grammatical structure or vocabulary, the learning process becomes faster and easier.
You already know a lot of vocabulary!
Spanish are open so it is easy to practice with natives
Spanish and Latin American people are known to be generally very friendly, open and willing to talk. This helps those who study Spanish to practice the language with native speakers. This is the best way to experience a real language immersion: being in the country and interacting with its people. Even if you don't have Spanish or Hispanic friends, you can always go to public places and be curious – try the bars, varied food and flea markets, or just the shops we use on a day to day basis. Do not hesitate to tell the people who serve or help you that you are learning Spanish. If you show that you are interested in their culture and language, it is highly likely they will engage with you and probably share a funny anecdote!
The resources for learning Spanish on the Internet are endless
Spanish is the third biggest language presence on the Internet and therefore, the options for learning Spanish are immense – news websites from all the Hispanic countries, radio, music, videos on YouTube, literature, learning resources (games, podcasts , pages and pages of Spanish exercises and an endless number of other resources). If you want to learn Spanish, you have everything at your fingertips!
What do you think?

Is Spanish an easy or difficult language to learn?

Share your opinion in the comments section.