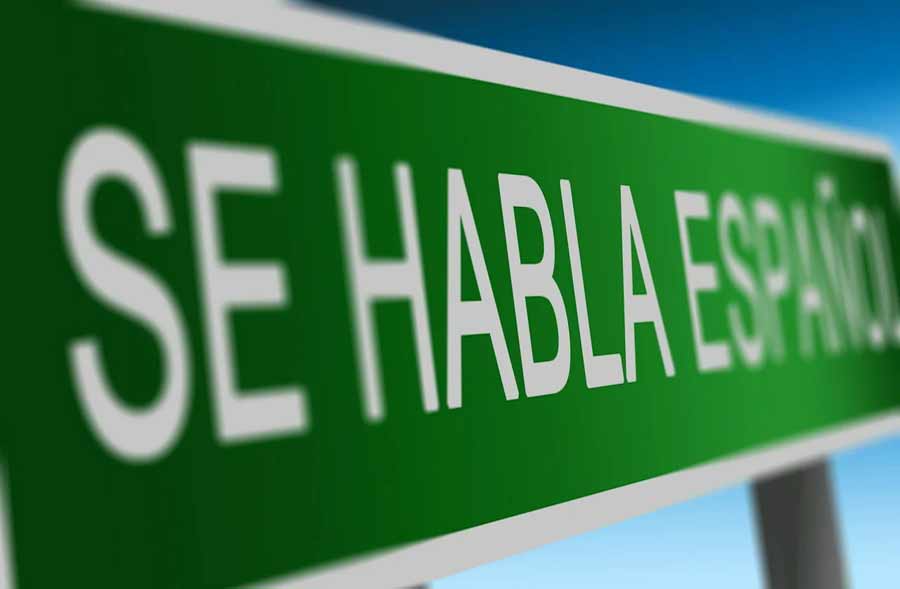 Is learning Spanish your next goal? If so, you are in good hands. Learning languages is increasingly a priority for thousands of people because it is essential in the workplace and for enjoying one of the hobbies of many: cultural and educational travel. Spanish is one of the most fashionable languages and one of the three most important in the world, after English and Chinese.
To help you learn to speak Spanish, we give you a series of tips to learn Spanish.
Before we start, we would like to tell you that Spanish is considered one of the easiest languages to learn for foreigners, especially if you are a native English speaker. This is because of the Latin roots of both languages. So, if you have a good command of English you can always experiment converting words from English to the corresponding Spanish.
However, it must be admitted that the actual process is much more challenging than this. Spanish is a language with difficult rules of conjugation, and as always, the number of exceptions is often greater than the cases where the words comply with the rules. So, the first challenge that Spanish will present to students will be the conjugation of verbs with all their verb tenses and cases (which is another amount you don't even want to hear about). In addition, in Spanish each noun has a gender assigned to it, which is either masculine or feminine. The result of this is to make many mistakes, even in the simplest sentences. You will have problems in this especially if your mother tongue is genderless. Because, while for Spaniards, Italians and Portuguese reality is divided into masculine and feminine, a Hungarian has a completely different way of understanding the same reality.
How to learn Spanish: useful tips
Choose a convenient location for your study, where all the things you need are easily accessible and distractions are kept at arm's length. Make use of good Spanish resources to reinforce your Spanish language skills.


Make a list before beginning, including the necessary study materials, tasks and procedures, and tasks to follow. Don't forget to include breaks in your programme.


Work with dictionaries and reference material that allows you to easily review and clarify doubts.


Write up teaching sheets with vocabulary and grammatical structure charts. For nouns, first write the gender (the definite article "el" and "la" for singular, as well as "las" and "los" for plural). For prepositions, write down in which cases each one is used and give examples. New vocabulary must always be in the context in which it is used.


To improve your

oral skills

in everyday situations, try to repeat dialogues and texts used in class, make sentences, and add them to a conversation with the new ones you learn in each class. Hold as many conversations as possible with Spanish speakers. They will be happy to help you and will be happy that you want to learn their language.


To improve your

reading skills,

try to follow a series of steps during the process: look at the text in general, detect the keywords, identify the main theme of the text, pay attention to the structure in relation to the content, identify characters, things, events, context, etc.


To improve your

writing skills

, determine the topic you want to write about, collect information about it, organize the text using a concept map, form sentences and when you have finished, revise the text more than once. Take a break.


For effective and regular learning, you need to be relaxed, motivated and not forgetting your objective when studying the language. Compensate the hours of concentration with recreational activities.
Learn Spanish has many advantages as languages are especially important nowadays. If you want to achieve a good command of Spanish, the quickest way to do so is with the help of a professional school like ours. Our Spanish courses combine learning with leisure and adventure. Sound good?
Discover all our destination where you can learn Spanish.