1 FREE WEEK: Spanish Course and Accommodation in 2017

DISCOUNT NEW YEAR
We give you 1 week course and accommodation for free!
We are almost in 2017 and to celebrate New Year, we want to give you a very special present. If you want to learn Spanish properly, …Make the most of this great discount!
We are offering you a great discount on our Spanish course with or without acccommodation in Denia.
1 FREE WEEK-COURSE
– Book 4 week-course and get a 1 week-course for free.

1 FREE WEEK COURSE AND ACCOMMODATION 
– Book a 4 week-course and accommodation and come to the school for 5 weeks: GET 1 WEEK TOTALLY FREE. 
DISCOUNT CONDITIONS
–

 Make sure you reference "New Year Discount" when you do the booking.
– Enjoy a 5-week course and pay for only 4. Price: 590 € + 40 € registration fee.
– Stay in the accommodation for 5 weeks and pay for only 4. Price of the accommodation: 480 €.


–

Accommodation in private room in city centre (3 minutes walk from school).
– Only valid for new bookings confirmed before 31st January 2017.
– Only valid for courses made between 9th January and 26th May 2017.
– Discount not applicable to previous bookings.
INTENSIVE SPANISH COURSE
In our intensive courses you work on the 4 Spanish skills: Speaking, Listening, Writing and Reading. The grammar explanations are combined with speaking practice. This is a very complete Spanish course in order to learn in an efficient way!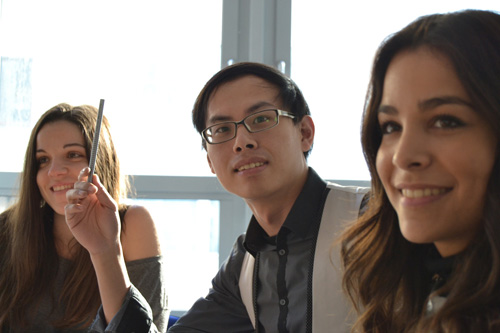 ACCOMMODATION
The accommodation is in an apartment fully remodeled in 2016. It is very comfortable and in the heart of the city of Denia. You can see apartment's pictures by clicking here
ADVANTADGES OF STUDYING SPANISH IN DENIA IN WINTER
Do you need reasons to come to study Spanish in Denia in winter? Discover here the 10 reasons to study Spanish in Denia in Winter