TLCdénia school reopens on June 1st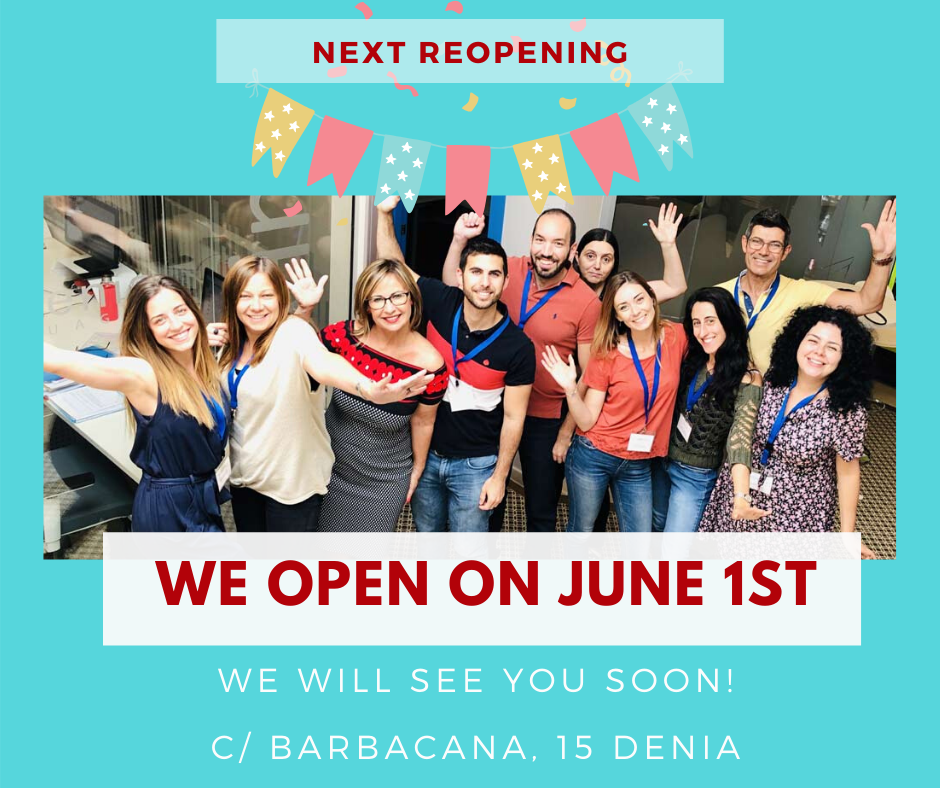 The state of alarm has changed our lives. What was supposed to be a 3-week break, turned out to be 3 months. The school closed, students worried about their courses, and teachers overwhelmed like never before looking for alternatives to continue with their courses from home, maintaining the standards of quality and keeping in touch with all of you.
I am glad to communicate that we have succeeded. This has been possible thanks to many of you who have participated in our free workshops and webinars. Also, thanks to those who have trusted us and decided to keep the classes online and help keeping the heart of the school beating. And thanks to those who have agreed to postpone their trip and course for the future or exchanged for online courses.
We have all learned a lot from this confinement and have regained strength to be able to reopen TLCdenia on June 1st.
Yes, we are looking forward to seeing you again in this new stage. We know that routines will change a little to ensure student's safety, but we can assure you that in addition to the exhaustive cleanliness that characterises our school, we are organising ourselves to follow the protocols so no one is at risk.
With responsibility and great enthusiasm, we will continue to give our best to teach each of you Spanish and help you enjoy cultural experiences in our beautiful Denia.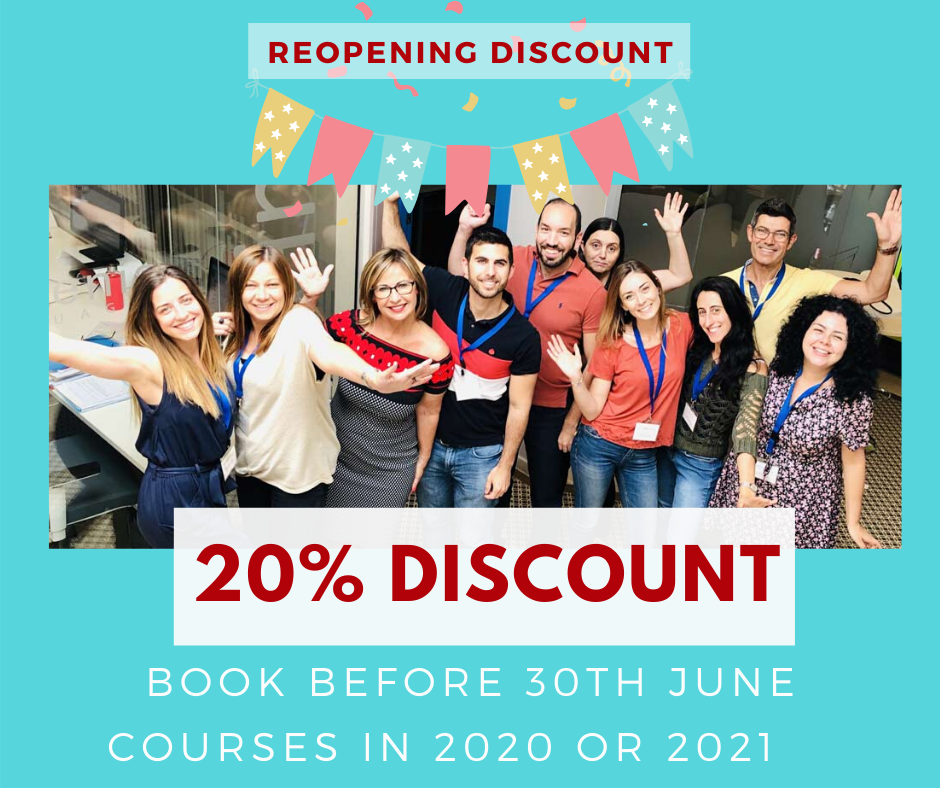 To thank the understanding we received from your side and to make this new stage more bearable for everyone, we are launching an offer that you cannot reject, to enjoy it during 2020-2021 without cancellation penalties.
Reopening 20% discount for Spanish intensive courses 2020/ 2021
Book before 30th June
Cancellation is not penalized if you do it 21 days in advanced.
For Long Term courses (from 5 weeks) we have 15% discount
These are the prices for an intensive 20:
1 week: 210 € – Now 168€
2 weeks: 370 € – Now 296€
3 weeks: 510 € – Now 408€
4 weeks: 660 € – Now 528€
We have prepared a video with phrases of encouragement in Spanish
We want to see you soon!
TLCdénia's team