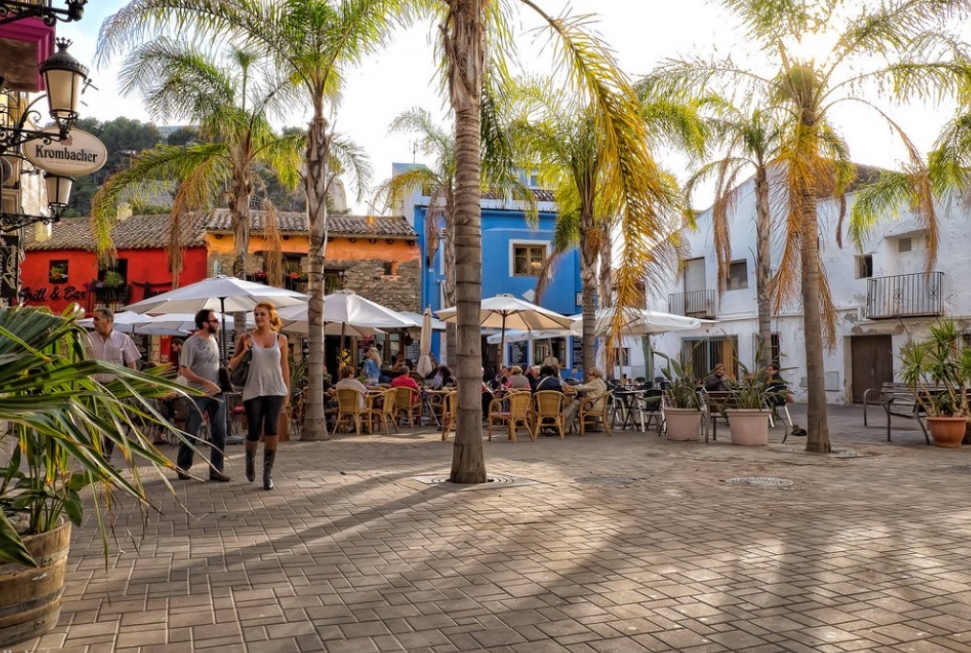 Why Learn Spanish Abroad is So Popular?
Spanish is currently one of the most important languages in culture and business worldwide. Our prestigious school offers you to learn Spanish in its place of origin, the unique and sunny Spain. We have a wide range of courses on the Costa Blanca ranging from cultural to professional. We will show you that our language is much more than just a language, it is a way of life, almost a philosophy of life. Would you like to know more about what we have to offer? Don't hesitate and come with us!
Learn Spanish abroad allows you to discover the wonderful lifestyle of Spain and its unique culture. Spanish is the second most spoken language by number of native speakers and the second most studied language in the world. With our Spanish courses abroad, you will have plenty of opportunities to practice it, improving your command of the language quickly and effectively.
While learning the language you can enjoy an exciting and unforgettable holiday, visiting unique places, and getting to know the extraordinary culture and people of Spain.
Our Spanish courses are for all levels, from the most basic to the most advanced. You have at your disposal different varieties of courses for the period you choose. Our Spanish courses are very flexible, so they will adapt to your needs with ease.
Why is it so popular?
The best way to learn a language is to surround yourself with it. Our Spanish courses abroad bring you the opportunity to learn Spanish effectively while you enjoy discovering the country's sights, lifestyle, and culture. In this way you will get to know first hand the grammatical uses and turns of phrase that make the language more understandable…
Taking a Spanish course has many advantages. Spanish is one of the most widely used languages in the world and has grown incredibly influential in business, research and politics. During your Spanish course you will be able to practice the language with students from all over the world and with local people, and your language skills will improve rapidly. During your Spanish course, you will have the opportunity to communicate with the people of the city and, in this way, speed up your learning. At the same time, you will get to know a new country and its customs. You will have the opportunity to improve your language skills by discovering the culture of the country, the way of living and thinking of its people and their hospitality. It is definitely worth it! Don't wait any longer and live the experience of a lifetime.
Definitely, the best option
Learn Spanish in Spain is definitely the best option you have to become fluent in Spanish:
You will have the opportunity to listen to Spanish 24 hours a day.
You will meet new people to practice Spanish with on a daily basis.
You will be able to communicate with millions of people all over the world more easily.
You will live an unforgettable experience that you will carry with you forever.
The basic values of our philosophy, perfection and enthusiasm, are present in the design of each of our courses. This is demonstrated by our accreditation, granted by the Instituto Cervantes (the highest authority in the dissemination of Spanish culture). Our main value is to be aware that Spanish is much more than just a language, as well as being convinced that in order to obtain the best results in the mastery of our language, it is necessary to delve deeper into our culture. Whether you want to learn one of the most spoken languages in the world, to ensure a professional level of the language, or even to become a teacher of Spanish as a foreign language (a job opportunity with a growing future), TLCdénia is the best option.