8 ways to maximize your Spanish learning experience in Dénia
To completely learn Spanish it is essential to pack your bags and visit Spain where the language you are learning is spoken. More often than not this is the only way students learn to speak it naturally. But to get the full benefit from the experience you must do more than just attend Spanish courses, you must immerse yourself in that country's culture and interact with Spanish native speakers.
If you come to Dénia because you want to follow Spanish courses in Spain, we recommend that you follow these tips in order to practice the language as much as possible:
1. Take part in the activities organized by the TLCdénia Spanish school, and why not keep in touch with classmates outside the classroom? This will help you to continue communicating in Spanish for longer.
2. Visit the town's hot spots, for example Dénia's street markets (Mondays in Torrecremada from 8.30 to 14 h, the fruit and vegetable market in Magallanes Street on Friday mornings 9-14 h, close to the Municipal Market or the second-hand market in La Via street also on at the same time).
Spanish students in Denia market
3. Go out to bars and restaurants. Listening to native Spanish speakers having informal conversations whilst enjoying some tapas will teach you many colloquial expressions, and will also sharpen your understanding of the language.
Students of Spanish going for tapas in Denia
4. Take part in salsa classes. Although dancing is not everyone's strong point, going along to salsa classes organized by several of the town's pubs (like Dorian Gray or Saladin) will help you socialize and learn Spanish.
Students of Spanish in salsa lessons
5. Take a guided tour. The town offers a wide range of sightseeing tours: Dénia throughout the millennium, Stories of the castle, Dénia's gastronomy and a sea of pirates. For reservations, please contact the Tourist Office.
6. Hiking in a group. Enjoy guided hiking trails or cycle routes arranged by different organizations and companies.

7. Take advantage of Dénia's cultural events: live music, theater, monologues, exhibitions, lectures, films, to name but a few.
8. Take part in the Spanish-English language exchange programme organized by TLCdénia and you will meet native speakers wishing to practice various languages. These conversations will greatly help to improve your fluency.
Join the Facebook Group:
facebook.com/groups/intercambioidiomasTLCdenia/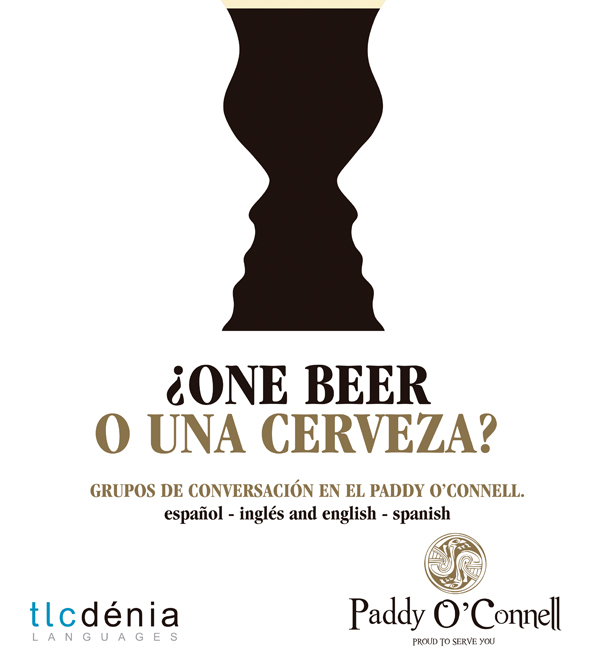 The last and perhaps the most important tip is to always keep the desire to continue learning going and to keep yourself motivated. So take advantage every available opportunity to practice Spanish in Dénia!