ENGLISH COURSES FOR TEENAGERS (14 – 17 years olds)
Denia is the perfect place to spend the summer, with its long sandy and rocky beaches. The friendly and safe atmosphere combined with the short distances between host families, the school, the leisure area and the beaches, provide youngsters with the ability to get around easily.
The wide range of water and land-based activities available in our programme will make this linguistic trip an unforgettable experience.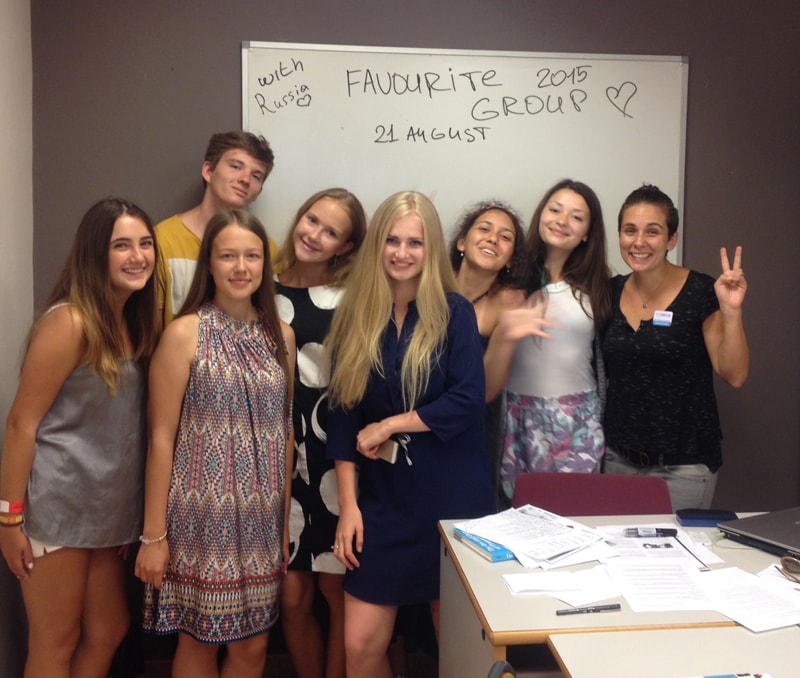 Accommodation in Host Families
The accommodation is with carefully selected host families who not only treat the students as if they were their own children, but who have also had previous experience with foreign youngsters and who are very committed to practicing the language being learnt.
The school regularly reviews how the children are being treated and the conditions in which they are staying, ensuring the most successful trip possible.
A Complete Activities Plan for Teenagers
The "Teenagers summer programme" combines intensive English language courses with a full schedule of sports and leisure activities, making this course a great holiday for teenagers. These are always supervised by an experienced professional.

See some of the pictures of the activities we organize for the Summer Teenager Programme of TLCdénia.
ENGLISH SUMMER COURSE FOR TEENAGERS
20 English lessons a week.


Maximum per class: 12 (Average 3-5)Includes:


Full-board accommodation with a host family in double room.
Arrival Sunday, Departure Saturday.
Transfer from Alicante or Valencia (Between 9:00am and 10:00pm)*
One excursion a week. Daily sport and leisure activities


TLCdénia monitor


24 h Emergency contact number


START DATES:

 

26th June / 3rd, 10th, 17th, 24th, 31st July / 7th and 14th August

ENGLISH COURSE METHODOLOGY

T

he English summer school runs during the months of July and August, offering re-enforcement and revision classes at several levels.



At TLCdénia we work with students at a one to one level, adjusting the classes to the individual needs of each child

, be it exam preparation or help with studies to improve grades at school.

Groups are therefore kept small in order to allow our competent teaching staff to facilitate this. Teenagers are able to learn anything and we want them to feel comfortable whilst doing it.Whether extroverted or introverted all of our students benefit from each and every class.By incorporating all four of the language skills(reading, listening, speaking, and writing) into the class we allow for each student to receive a well-rounded education.

Teenager Englsih summer course
1 week
2 weeks
3 weeks
4 weeks

Full package

700 €

1.150 €

1.600 €

1.950 €

Only courses and activities*

250 €

460 €

660 €

850 €
         + 40 € registration fee
+ 35 € / week for single room
+ 30 € / extra night
* Same as teenager programme without airport transfer or accommodation.