Spanish for Teens Summer Full Programme (14-17 years old)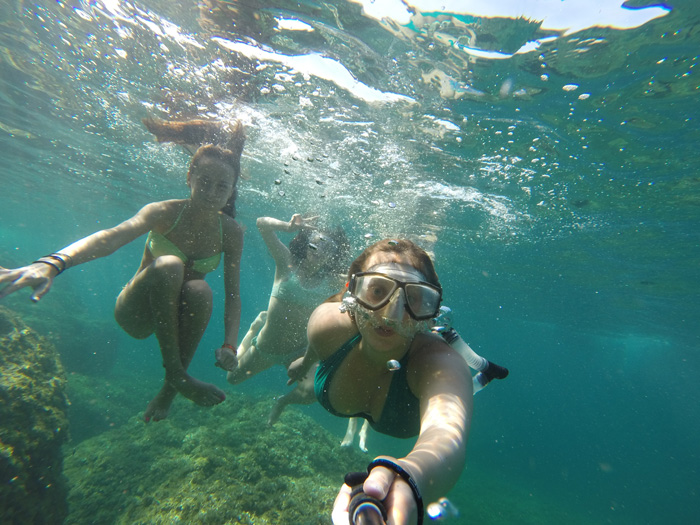 Spanish for Teens Summer Full Programme (14-17 years old)
---
Nº of lessons: 20 lessons per week. 1 lesson = 45 minutes
Schedule: from Monday to Friday from 9.30am to 12.45pm
+ Daily activities (different schedules)
Hostfamily Accommodation
(this programme is also available without accommodation: course+ activities = 'Day Camp programme'
Nº of students: 12 maximum (Average 8-9)
Starting dates: this programme takes place in July and August. Students can start any Sunday (booking in advanced).
Starting dates 2020: from 28th June to 22nd August 2020.
---
WATCH THIS VIDEO: TLCdénia Spanish for Teens in Denia!
PROGRAMME DESCRIPTION:
Denia is a perfect location for juniors because it is very safe and perfect to immerse in the language and culture, and have fun taking part in our social, cultural and sports activities.
This is a dynamic course adapted to the needs of the group of teenagers and it focuses mainly on increasing the student's confidence when using the target language. By incorporating all four of the language skills (reading, listening, speaking, and writing) into the class we allow for each student to receive a well-rounded education.
During the afternoon, after eating at home, students of the Teens Summer Programme do daily activities with an activity leader of the school. We have many activities going on, including games at the beach, hiking, snorkeling, cultural visits, etc., and on weekend some excursions such as water parks, visiting other cities, among others. These activities are all included in the package.
ACCOMMODATION IN A HOSTFAMILY:
The accommodation is with carefully selected host families who not only treat the students as if they were their own children, but who have also had previous experience with foreign youngsters and who are very committed to practicing the language being learnt. The school regularly reviews how the children are being treated and the conditions in which they are staying, ensuring the most successful trip possible.
THIS PROGRAMME INCLUDES
20 Spanish lessons a week
Full-board accommodation with a Spanish host family in double room (single room-with supplement).
Arrival Sunday, Departure Saturday
Transfer from Alicante or Valencia airports (Between 9:00am and 10:00pm)
Daily sport and leisure activities
One excursion a week
TLCdénia activities leader
24 h Emergency contact number
Civil Liability Insurance and Accident Insurance included
Class materials
Certificate of attendance
Welcome pack

WEEK SCHEDULE: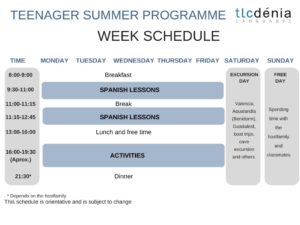 Download here the Useful information for juniors programme:
A COMPLETE ACTIVITIES PLAN: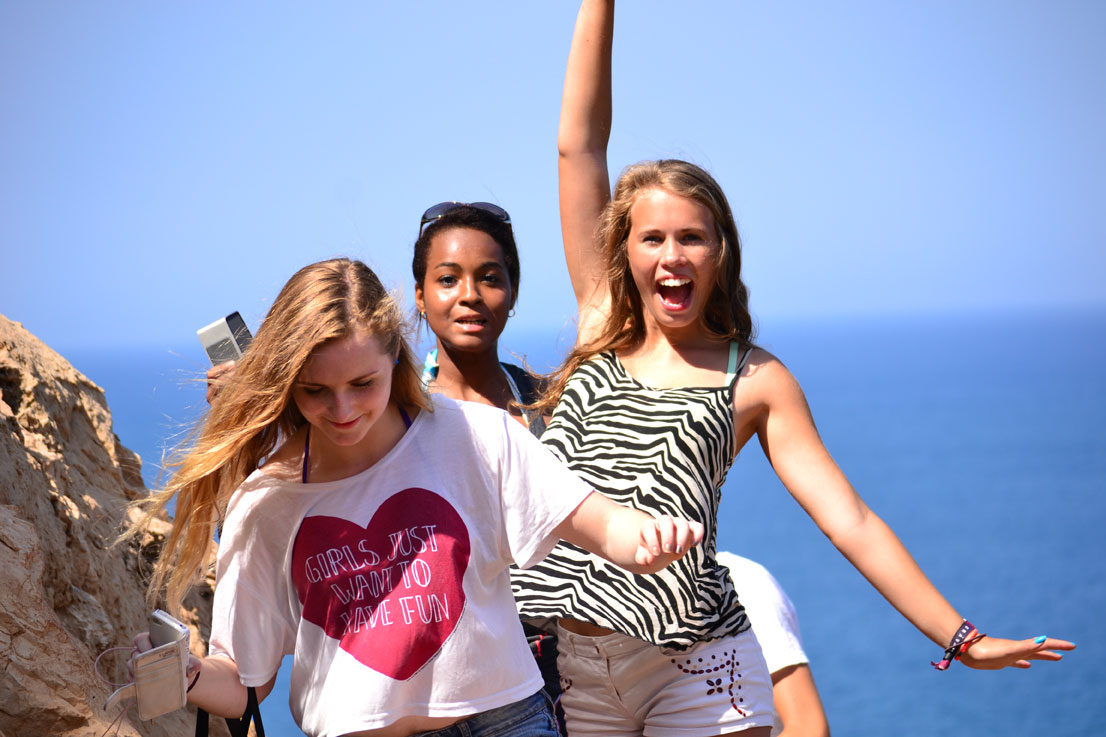 The "Teenagers summer programme" combines intensive Spanish language courses with a full schedule of sports and leisure activities, making this course a great holiday for teenagers. These are always supervised by an experienced professional.
Cultural visits: Denia's castle, museums, local and street markets.
Gastronomy: our student taste local food like such as "tapas", "paella", or "chocolate con churros". Also, we organize cooking courses.
Hiking: "Las Rotas" beach, visit to a cave or Natural Park "El Montgó".
Water sports: sailing, paddle surf and kayaking.
Volley beach and social meetings
Workshops: cinema, Spanish culture or cuisine.
Salsa lessons
Excursions: Ibiza, Valencia, Castell de Guadalest, Waterpark and Theme Park in Benidorm and boat trips, between others.
Course Features
Lectures

0

Quizzes

0

Duration

Starts every week

Skill level

A1-C2

Language

Spanish

Students

1

Assessments

Yes
Spanish for Teens Summer Full Programme (14-17 years old)
Spanish for Teens Full Programme
1 week = 700€
2 weeks = 1,160€
3 weeks = 1,650€
4 weeks = 1,995€
More info
+ 40€ registration fee
Extra supplements
:
Single room: 50 € / week
Extra night: 30 €
COURSE STARTING DATES:
This programme takes place from 28th June to 22nd August 2020. Students can start any Sunday (booking in advanced).
*Holidays conditions:
The School is closed on national and local bank holidays. Classes that would have been given will be partly made up over the course of the week. The School is closed for holidays from 25th December 2020 to 6th January. Spanish courses will start on 11th January 2021 but school will be open from the 7th January.

COURSE METHODOLOGY:
The basis of our methodology is communication. Our objective is that the student will be able to use the new knowledge in the correct way. In view of this, as well as studying grammatical structures and linguistics, we stress the necessity of achieving communicative competence.
Our methods for teaching Spanish courses to foreigners are structured for various levels to meet the requirements of the European Common Framework. Our goal is to give students the strategies and necessary know-how to cope in a Spanish environment by being able to communicate.
Encouraging teens to learn Spanish and making it easy for them is one of the biggest gifts we can give them. It's a fact that knowing more than one language opens plenty of doors, not only work-wise, but also socially, mentally and culturally. Some benefits of learning a language at an early age are better linguistic skills (ever heard of children referred to as "sponges"?), higher academic achievement and cognitive benefits such as enhanced creativity, better critical thinking and problem solving skills, among others.
LEVELS OF SPANISH