Download here the schedule for the English course with flat rate tariff.
Choose the course that suits you best and come whenever you want!
GENERAL SCHEDULE FOR ENGLISH COURSES FOR ADULTS IN DENIA:
Flate rate tariff: Come to class whenever you want!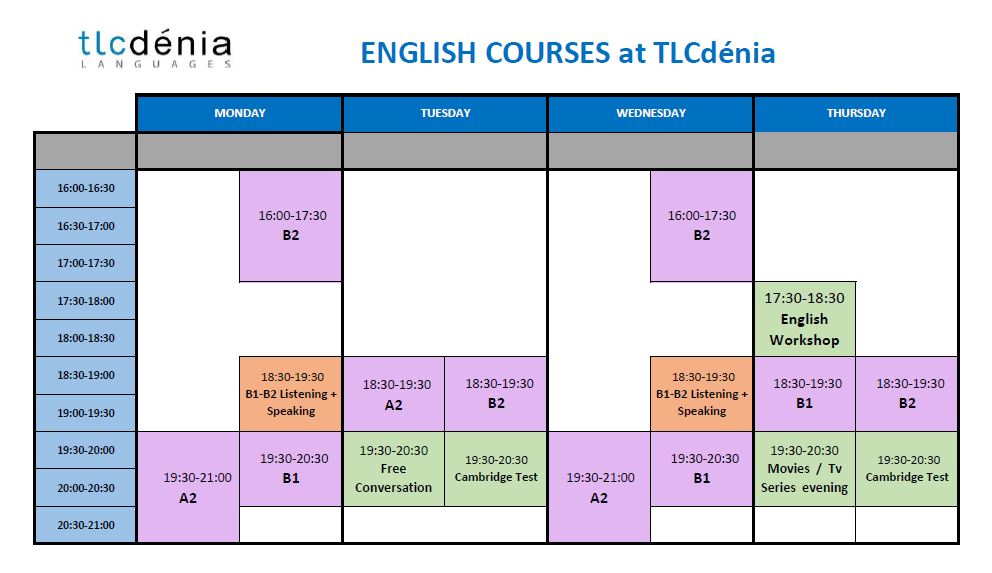 Enjoy and make the best of your course!