Live and study Spanish language
TLCdénia gives you the chance to dive right into the experience of learning Spanish with a wide range of accommodation options: Spanish host families, shared and private apartments, hotels and hostels. What are you waiting for?
Our school, home from home
With us you will never feel alone as our aim is to offer a personal and friendly service to all our students. With TLCdénia you will have the opportunity to practice Spanish and understand our culture in every step of the learning process.
DISCOVER DENIA
Denia is an enchanting and friendly town situated on the Mediterranean coast between the cities of Alicante and Valencia. Among the many benefits of this area we would like to highlight the 322 sunny days a year and an average temperature of 18ºC or 65ºF. The town has a resident population of approximately 44,500 inhabitants. Although during the summer months many more people, of all nationalities, come to enjoy this sunny area.
NEWS AND EVENTS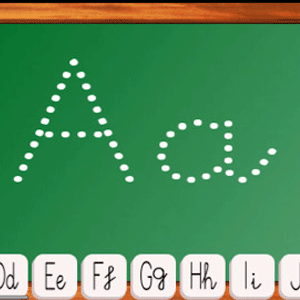 Apps to learn Spanish for children
Jueves, marzo 10, 2016
Kids love computers, phones and tablets, and would spend hours playing with these devices. What if we take this hobby to encourage them to learn Spanish while enjoying playing? If you come to learn Spanish in Spain, in Denia this summer, enourage your children to learn Spanish with these applications and they will be more […]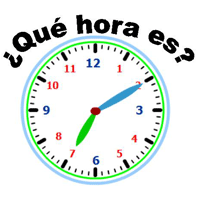 How to use "ser" and "estar" in Spanish
Martes, febrero 23, 2016
THE DIFFERENT USES OF THE VERB "SER" NAME / ORIGIN OR NATIONALITY AND PROFESSION Soy Andrea, soy española y soy de Denia.   RELIGION Yo no soy cristiana, soy atea. DEFINITIONS La amistad es un sentimiento. DESCRIPTIONS El perro es blanco. TELL THE TIME Son las siete y diez. DATES Hoy es miércoles 15 de marzo. […]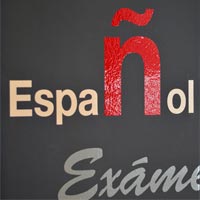 Why learn Spanish? The top 12 most curious answers!
Miércoles, febrero 3, 2016
The fact that Spanish is the second language most spoken as a mother tongue is a crucial reason that drives millions of students to undertake the wonderful journey of learning Spanish. This motive is essential, but in TLCdénia we know that the reasons to learn Spanish are much more diverse. We have found, throughout our […]
STUDENT'S EXPERIENCES
"We are still talking a lot about our time at school"
Lunes, julio 4, 2016
Students of Spanish "Parent and Child Programme" Nationality: German "We are back in Germany for almost 4 weeks and we are still talking a lot about our time visiting your school. We have had fantastic 2 weeks in Denia. The school is very nice, with a lot of light and nice classrooms. The teacher are […]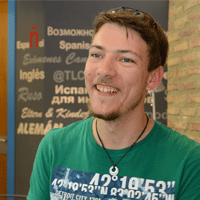 My internship in TLCdénia
Lunes, mayo 9, 2016
After 5 weeks doing a Spanish course and an intership in TLCdénia, Moritz shares his testimonial: The Erasmus Internship programme In August 2015 I got to know about the possibility to get a sponsorship on behalf of the ERASMUS Program of the European Union. The sponsorship supports an internship in a foreign country, which I […]