Espagnol Intensif 20+5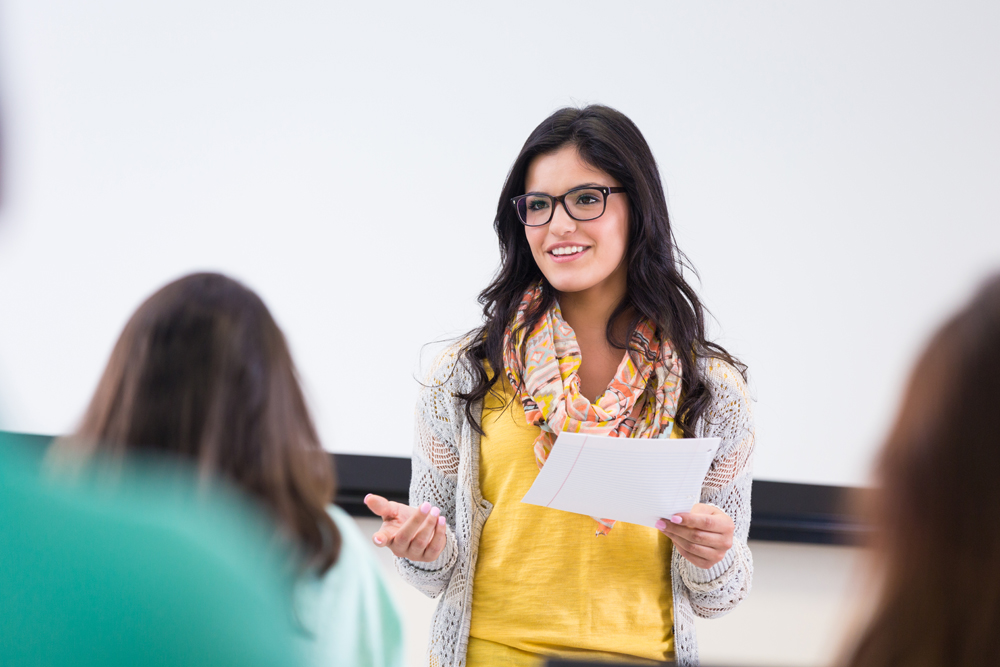 COURS D'ESPAGNOL INTENSIF 20 + 5:
---
Nº de leçons: 25 leçons par semaine. (1 leçon = 45 minutes)
Horaire: du Lundi au Vendredi de 9.30 à 12.45 (en groupe) + 1 leçon individuelle par jour (13:00 to 13:45)*
(*Les horaires peuvent changer selon les vacances ou les fortes demandes)
Nº d' étudiants: 10 maximum (Moyenne 4-5)
Niveaux d'Espagnol: A1-C2
Durée: À partir d'un semaine. Vous choisirez le nombre de semaines.
Dates de début: chaque Lundi, sauf pour les débutants qui devront commencer à des dates précises. Une réservation préalable est requise.
REGARDEZ CETTE VIDÉO: Cours intensifs d'espagnol pour adultes à Dénia
DESCRIPTION DU COURS
Spanish Intensive 20 + 5 course consists of 25 lessons per week, 4 lessons in a group + 1 private lesson per day. The course is from Monday to Friday, usually takes place from 9:30 to 12:45, and from 1pm to 1:45pm (private lesson) (there could be some weeks with a slightly different schedule, but always during the morning or early afternoon).
Espagnol Intensif 20:
This course will give you a practical understanding of the Spanish language and take you all the way to fluency. Your confidence will improve as we train you in all four communication skills: Speaking, Listening, Reading and Writing.
Cours Privé:
This is a one-to-one lesson of 45 minutes per day. You can focus on your needs and improve key areas of your grammar, vocabulary or pronunciation or specific goals such as: Business Spanish, Medical Spanish or Spanish to travel
CE COURS COMPREND:
Test de niveau d'espagnol.
Manuel de prêt.
Matériel de classe supplémentaire.
Pack de bienvenue.
Certificat de participation
Internet WIFI
Numéro d'urgence 24 heures.
Activités socioculturelles extrascolaires.
Bibliothèque : prêt de livres de lecture.
Course Features
Lectures

0

Quizzes

0

Duration

50 hours

Skill level

All levels

Language

English

Students

0

Assessments

Yes
PRIX COURS INTENSIF 20 + 5:
Cours d'espagnol Intensif 20+5
Prix pour un forfait de une à plusieurs semaines
1 semaine = 295€
2 semaines = 575€
3 semaines = 815€
4 semaines = 1,060€
Plus d´information
Cours d'espagnol de longue durée

5 - 11 semaines = 260€
12 - 23 semaines = 255€
24 - 35 semaines = 250€
36 - 48 semaines = 245€
Plus d´information
+ 40€ frais d'inscription
DATES DE DÉBUT:
Les étudiants ayant des connaissances d'espagnol pourrons commencer chaque lundi (une réservation préalable est requise. ).
Les cours d'espagnol pour débutants ont des dates de début spécifiques. Vérifiez les dates pour débutants et les jours fériés ci-dessous:
JANVIER - 6
FEVRIER - pas de vacances
MARS - 19
AVRIL - 2 / 5
MAI - pas de vacances
JUIN - 24
JUILLET - 7
AÔUT - 16
SEPTEMBRE - pas de vacances
OCTOBRE - 12
NOVEMBRE - 1
DECÉMBRE - 6
L'école est fermée les jours fériés nationaux et locaux. Les cours qui auraient été donnés le seront en partie au cours de la semaine. L'école est fermée pour les vacances du 25 décembre 2020 au 6 janvier. Les cours d'espagnol commenceront le 11 janvier 2021 mais l'école sera ouverte à partir du 7 janvier.
MÉTHODOLOGIE DU COURS :
La base de notre méthodologie est la communication. Notre objectif est que l'étudiant soit capable d'utiliser ses connaissances afin d'acquérir les compétences communicatives.
Pour atteindre ces objectifs, l'école a développé une méthodologie basée sur l'utilisation fonctionnelle de la langue, et à la fin du cours, l'étudiant aura non seulement appris la culture locale, mais aussi le mode de vie en Espagne. Nos méthodes d'enseignement pour les cours d'espagnol pour étrangers sont structurées en différents niveaux selon les critères et les exigences du Cadre Européen Commun de Référence des Langues. L'objectif est d'offrir aux étudiants les stratégies et les connaissances nécessaires pour apprendre à communiquer en espagnol.
NIVEAUX D'ESPAGNOL :