Imagine enjoying a warm summer on the beach, learning Spanish and living in a beautiful and charming coastal town, whilst helping protect the Mediterranean coast and the marine biodiversity or participating in social programmes such as working with children and disabled people.
Volunteering tasks
Marine Conservation Projects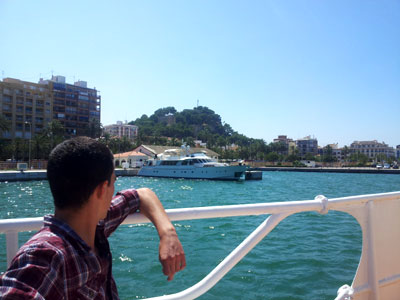 Dénia's Marine Reserve around the Cape of San Antonio suffers greatly due to tourists who unintentionally harm the environment. Fortunately, there are many volunteer projects in place to counter these effects and by participating in them you will learn new skills on how contribute to minimising the environmental impact.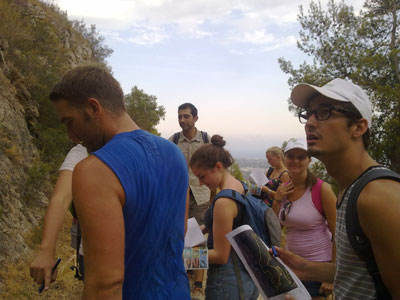 Dénia's Conduct a census of sea/coast flora and fauna, detection and control of alien invasive species, seabed cleaning, tracks and beaches inaccessible by machines, prevention of forest fires, underwater cleaning, learn to accurately identify targeted species and helping with logistical operations.
Social projects
Help children or adults with disabilities to enjoy the summer on the beach, to use their imagination and give them the chance to meet people from other countries.
Spanish Intensive Course
All these volunteering projects are combined with our 20 lesson Spanish Intensive Course, allowing students to make the most of their trip to Dénia.
Requirements: Volunteers must be 18 years old or older and should be fit and physically prepared to work in an outdoor environment.
Level of Spanish: basic (speaks using simple vocabulary and phrases).
Duration: 2 weeks or more
What's included?
- Pre-departure information.
- Airport pickup on arrival date.
- 2 weeks Spanish Intensive Course 20 lessons per week (books and material included).
- Accommodation: Shared apartment/single room (Optional: Host family single room/half board and private apartments. Ask for prices.)
- Volunteer placement, orientation and training.
- City tour, leisure and cultural activities.
- Coordination and 24h/d emergency contact number.
Course

Prices

Spanish+ Volunteer
2 weeks
3 weeks
4 weeks
1.220 €
1.390 €
1.570 €