TLCdénia has benn here for more than 30 years and more than 15 receiving foreign tourists who come to Dénia to learn Spanish with our Intensive courses.
When a foreigner decides to come to Spain to do a program of linguistic and cultural immersion, they have at their disposal an innumerable range of destinations throughout the country, with great diversity and attractiveness. The first reason why they come to Spain is their love for the Spanish and Spanish culture. (In addition to other reasons that you can read in our article: Why do you learn Spanish? The 12 most curious answers).
They come to do an immersion course in Spanish, but at the same time, they look for a place to live new experiences and in Dénia, what seduces them enormously is the gastronomy.
Dénia has been, since 2015, Creative City of Gastronomy by UNESCO and this is a deserved recognition thanks to the passion for cooking and the great professionals of the city.
Our students recognize that gastronomy is a great point in Denia's favor when choosing a destination to learn Spanish, as well as the charm of the city, its temperature, its mountains and its beaches.
Denia's gastronomy is part of our students' day
During the Spanish course in Dénia, gastronomy is an important part of the stays of our students. So much so, that at the school, a large part of the activities we organize for them, are gastronomic. Here you can see some examples with photos:
VISITS TO THE MARKET
Interest in the local product and traditional cuisine makes a visit with to the municipal market of Dénia a must. There you can see the richness of our products and the importance of promoting the local product.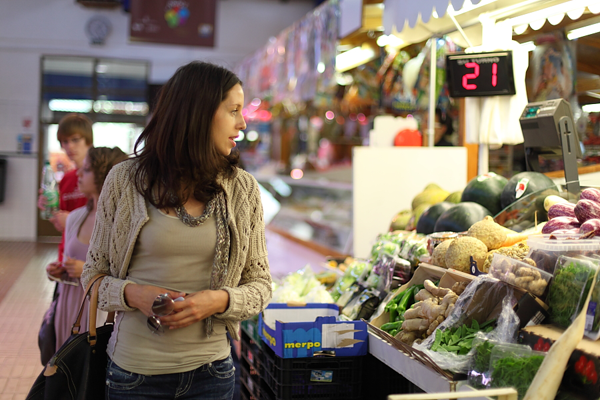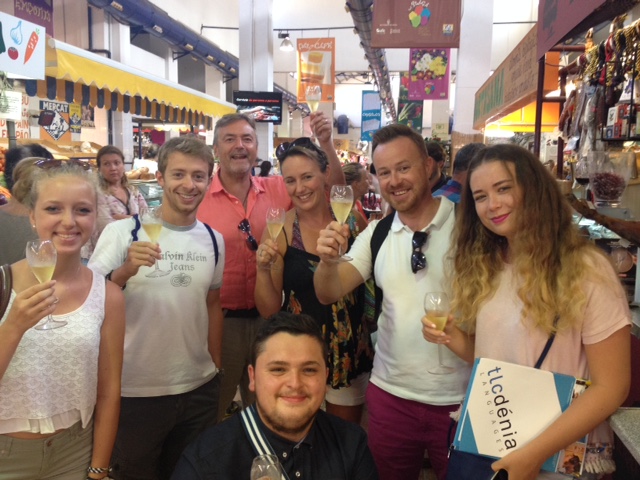 VISITS TO THE LONJA
At the fish market they can enjoy the traditional fishing concept and watch as the boats arrive to the coast, they prepare the fish, they carry out the auction and afterwards, buy fish to cook at home. Most of the students show great curiosity about our fish recipes and the monitor, who accompanies this activity, is in charge of recommending a recipe for them to do at home