Learn about Easter in Spain and Spanish vocabulary.
How is Easter celebrated in Spain?
In Spain, Easter (Semana Santa) is a religious celebration when the brotherhoods (cofradías)  organize processions (procesiones) in which the Nazarenes (nazarenos) or penitents (penitentes) take statues to the street.
Here is some vocabulary for Easter in Spain: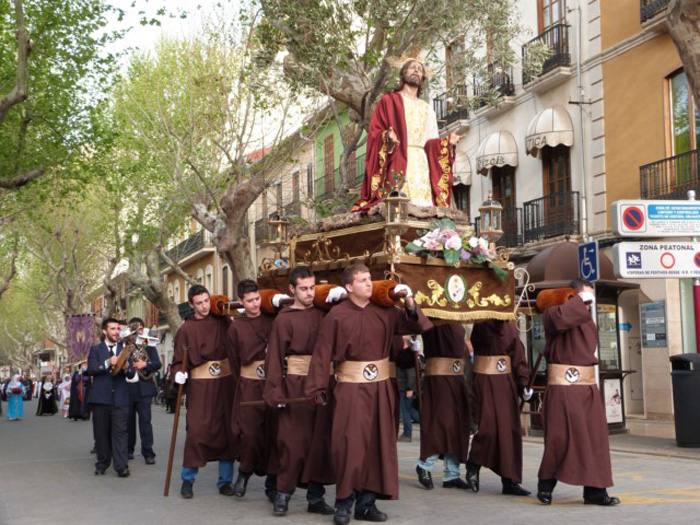 Semana Santa: Holy Week.
Procesiones: religious processions during Holy Week.
Pasos: sacred images which are carried during a procession of Holy Week.
Nazarenos o penitentes: accompanies the ´pasos´ in the processions of Holy Week.
Some of the most noteworthy cities in Spain for their Easter celebrations are Seville, Malaga, Cuenca, Valladolid, Zamora, Leon, Salamanca, Cartagena, Hellín and many more throughout the Spanish geography that are declared Fiestas of International Tourist Interest .
In the province of Alicante these include Easter in Orihuela, Easter in Crevillente and Palm Sunday Procession in Elche. Continúe leyendo