1. Who are you? Please, introduce yourselves!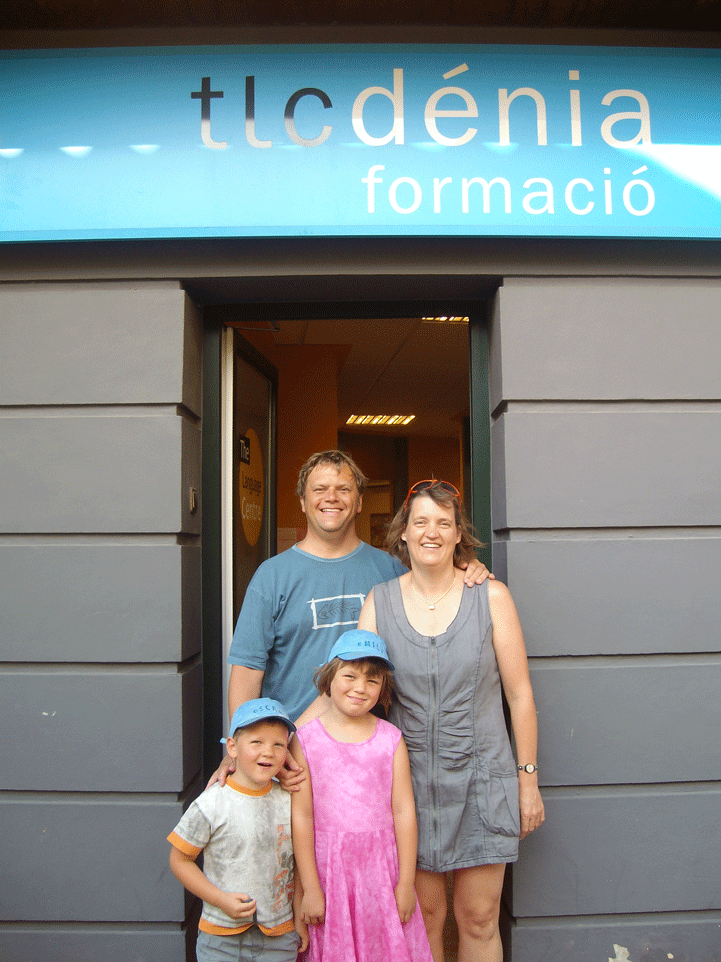 Andrew: We are the Morris-Spaeth family from Munich. I am Andrew, the father, there is Martina, the mother, and our two children Oscar, 6, and Emily, 8. Oscar is starting elemantary school in September and Emily will enter third grade. I am (Andrew) from London, England, and I have been living in Munich for ten years.
2. Why did you decide on taking a Spanish language course in your holidays?
Oscar: Because I want to learn Spanish!!
Martina: We have been going to Spain for holidays for many years (Mallorca) and both children have been interested in learning Spanish so this year we decided that we could try and participate in a Spanish course. It is our first one abroad. Our kids have attended some kindergarden spanish courses in Munich ( organized by the Instituto Cervantes).
Therefore we already had an idea of what it would be like learning Spanish in a course environment.
My personal reason for doing this was that it's very hot in August, when we go on holidays and I liked the idea of spending part of the day in climatized rooms. I didn't want my family to spend the whole day on the beach because it might be too boring and even bad for your health.
It seemed a perfect way to combine a relaxing beach holiday and studying Spanish. We would not have to cut back on our beach holidays, because we still have enough time to go to the beach. Even Oscar doesn't feel he's being deprived of his swimming-pool time!