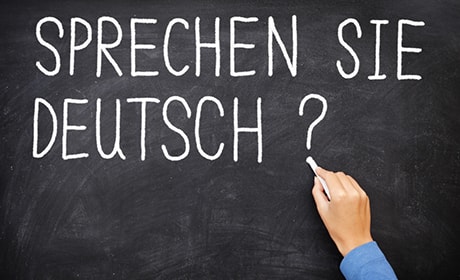 TLCdénia offers German courses for teenagers and adults. The groups are formed with 3 students or more.
From the 1st October to 26th June 2014
In our German courses special attention is paid to both listening and communication skills. Qualified teachers teach all classes.
This course aims to provide students with the necessary skills and confidence to be able to communicate correctly in the target language, and use it both a working and a personal environment.
GERMAN COURSES PRICE
MONTHLY
TRIMESTRAL

89 €

255 €

+ 15 € registration fee and extra material*
GERMAN COURSES
  Group:

3-10 students
  English levels: A1, A2, B1, B2, C1 and C2
  Hours /day: 1 ½ hours
  Duration: 3 hours/ 2 days per week
  Course schedule: Monday and Wednesday or Tuesday and Thursday
OTHER GERMAN COURSES:
German course Intensive 50
German lessons via Skype
Goethe-Institute exam preparation
Private German lessons