DO YOU WANT TO COME WITH YOUR CHILDREN TO STUDY SPANISH?
We have a discount to learn Spanish for all your family!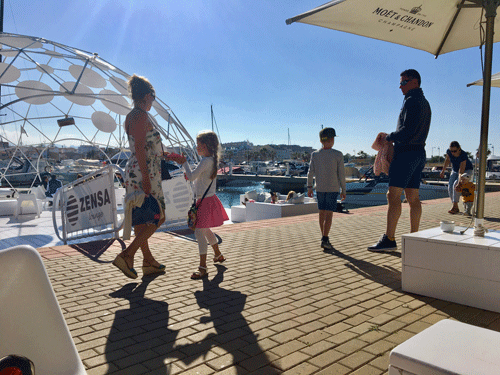 Take advantage of this amazing discount and come to Denia to study Spanish with your children in May or June. The weather in Denia is lovely during these months and you can enjoy better prices than during the summer.
We have these discounts to learn Spanish with the whole family:
1. ACCOMMODATION IN TOWN + SPANISH COURSE FOR PARENT & CHILD
Before: 835 € – Now: 750 €
2. ACCOMMODATION IN TOWN + SPANISH COURS FOR PARENTS AND CHILD
Before: 1,140 € – Now: 935 €
SPANISH COURSE FOR CHILDREN:
Children learn Spanish inside and outside the classroom. This course consists of 2 Spanish lessons + break + 2 activities (arts and crafts workshops, excursions and games).
Schedule: Monday to Friday from 9.30am to 12.45pm
Includes:
- Materials (books, photocopies, craft material and tools).
- Break (juice, milk, biscuits or sandwiches).
- Transfer to and from the craft workshop and excursion venues.
- Certificate of attendance.
SPANISH COURSE FOR ADULTS:
Spanish intensive 20
In the course, you will cover all disciplines, including oral, writing, reading and definitely speaking skills.

This Spanish course allows you to perfectly combine a holiday in Spain with learning Spanish and taking part in the centre's extracurricular activities. It's our most Spanish popular course!
The first two lessons of this course cover the grammar explanations and exercises, vocabulary, reading texts and/or the writing tasks. The lessons that follow focus on conversational skills: fluency, set phrases, oral and listening comprehension, debates, group discussions, oral presentations, role plays etc.
DISCOUNT CONDITIONS
- Dates of the course: 1 week 28th May to 17th June
- Accommodation in the apartment in center.
- Discount not applicable to previous bookings.
- Make sure you reference "Spring Discount" when you do the booking.
Contact us and make the most of this discount! We are waiting for you!