The pronunciation in Spanish is easy in comparison with other languages. Normally, you pronounce the words the way you write them, but there are also exceptions to the rule.
For good pronunciation we recommend you listen to the language whenever possible: watch movies and videos on YouTube in Spanish, listen to audio books in Spanish, etc. Even better, if you have the chance, take Spanish classes.
For a better understanding, we have listed some pronunciation keys below:
PRONUNCIATION KEYS
The phoneme Z [θ]
The C [k] is pronounced in case of CA (casa), QUE (queso), QUI (quince), CO (comer), CU (cuatro)
The Z [θ] is pronounced in case of ZA (zapato), CE (centro), CI (ciento), ZO (zoo), ZU (zumo)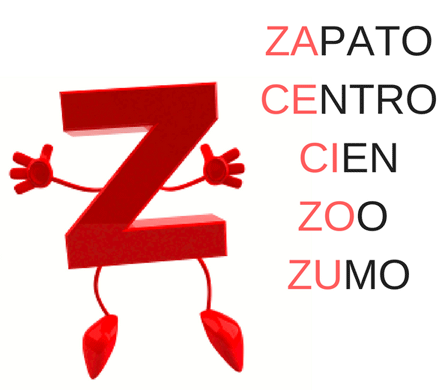 The phonemes C / S
It's very common for our spanish students to replace the phonemes of CE and CI with "S". To say, for example, "servesa" instead of "cerveza". In reality, the "seseo" (to pronounce the s instead of z or c before i and e) is very popular in parts of Andalusia, in the Canary islands and in Latin America. 
It doesn't matter if you say "s" instead of "C", as the majority of the native spanish speakers pronounce it like that, but while writing remember to write the "c" and not the "s".