Are you a lover of art? Do you like painting, writing or Spanish music? If so, I'm sure this vocabulary in Spanish about art Will come in handy. Below, you will find verbs related to art, concepts, monuments and even a conversation in the museum in case you plan to visit Spain soon. Enjoy art!
VERBS IN SPANISH ABOUT ART
Pintar Paint
Profesión: Pintor Painter
Esculpir Sculpt
Profesión: Escultor   Sculptor
Escribir   Write
Profesión: Escritor Writer
Hacer / tomar fotografías Make / take pictures
Profesión: Fotógrafo Photographer
Dibujar To draw
Profesión: Dibujante Cartoonist
Diseñar Design
Profesión: Diseñador  Designer
Restaurar Restore
Profesión: Restaurador Restorer
Componer To compose
Profesión: Compositor Composer
Cantar To sing
Profesión: Cantante Singer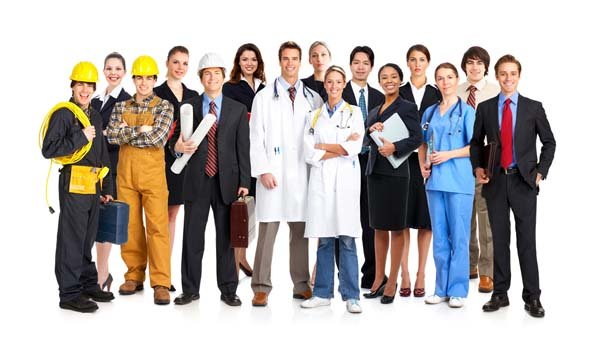 VOCABULARY IN SPANISH ABOUT ART
The art El arte
The artista – El artista
The beautiful Arts – Las bellas artes
The Renaissance – El renacimiento
The Golden age – La era dorada
Contemporary art – Arte contemporaneo
Gallery – Galeria
Statue – Estatua
Lithography – Litografia
Exposition – Exposicion
Photography – Fotografia
Self-portrait – Auto retrato
Picture – Imagen
Canvas – Lona
Sculpture – Escultura
SPANISH VOCABULARY ABOUT THE MUSEUMS
Museum – Mueso
Visit – Visitar
Visitor – Visitante
Guide – Guia
Box Office – Taquilla
Church – Iglesia
Advertising brochure – Folleto publicitario
Catalogue – Catalogo
Visiting hours – Horas de visita
Open day – Día abierto
Opening hours – Horario de apertura
Forbidden to take photos – Prohibido tomar fotos
Open – Abierto
Closed – Cerrado
No Smoking – No fumar
Forbidden to eat – Prohibido comer
Closed for repairs – Cerrado por reformas
Free pass – Pase libre
Guard – Guardia
Guided visit – Visita guiada
Monument – Monumento
Tourist – Turista
Map carte – Carta del mapa
TYPES OF MUSEUMS: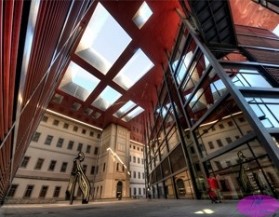 Anthropological – Antropológico
Archaeological – Arqueológico
Of architecture – De la arquitectura
Of contemporary art – De arte contemporáneo
Of decorative arts – De artes decorativas
Natural Sciences – Ciencias Naturales
Ethnographic – Etnográfico
Historical – Histórico
Maritime and naval – Marítimo y naval
Military – Militar
Musical – Musical
USEFUL PHRASES DURING A VISIT AT THE MUSEUM IN SPAIN
Me gustaría una entrada, por favor.
EN: I would like a ticket, please.
Me gustaría una entrada con descuento de estudiante / descuento joven / tarifa reducida …
EN: I would like a student discount / youth discount / reduced fee …
Solicitar información
EN: Ask for information
¿Tiene un descuento para jóvenes / para estudiantes / para jubilados?
EN: Do you have a youth / student / retiree discount?
¿A qué hora cierra el museo?
EN: What time does the museum close?
¿A qué hora abre el museo?
EN: What time does the museum open?
¿Hay acceso para discapacitados?
EN: Is there disabled access?
¿Hay audio guía?
EN: Is there an audio guide?
¿El museo abre los lunes? ¿El museo está abierto el fin de semana?
EN: Does the museum open on Mondays? Is the museum open at the weekend?
¿Hay visitas guiadas? / ¿Ofrecen visitas guiadas en inglés?
EN: Are there guided tours? / Do you offer guided tours in English?
¿Está abierto el museo?
EN: Is the museum open?
¿Puedo usar el flash de mi cámara?
EN: Can I use my camera's flash?
Pago
EN: Payment
¿Cuánto es? / ¿Cuánto le debo?
EN: How much is it? / How much do I owe you?
¿Puedo pagar con tarjeta / en efectivo?
EN: Can I pay by card / cash?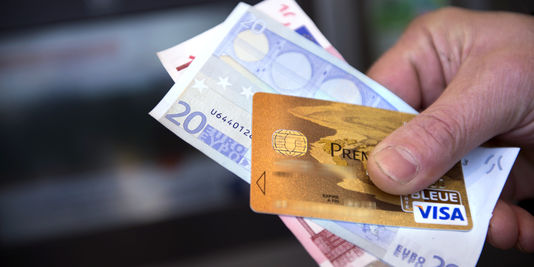 CONVERSACIÓN IN ESPAÑOL: IN EL MUSEO
Turista: Hola. Me gustaría una entrada de adulto y una entrada de estudiante.
EN: Hello. I would like an adult ticket and a student ticket.
Empleado: ¿Tiene su carné de estudiante?
EN:Do you have your student card?
Turista: No, no lo llevamos encima. Lo hemos olvidado en casa.
EN: No, we do not carry it. We have forgotten it at home.
Empleado: Lo siento, señorita, pero en este caso, no puede tener el descuento.
EN: Sorry, miss, but in this case, you can not have the discount.
Turista: Y no tiene descuento para menores de 25 años.
EN: Sorry, miss, but in this case, you can not have the discount.
Empleado: La tarifa joven está reservada para menores de 18 años.
EN: The youth rate is reserved for minors under 18 years of age.
Turista: Bueno, ¡no importa! Entonces deme dos entradas para adultos, por favor.
EN: Ok! No problema. Give me an adult ticket then.
Empleado: Muy bien, aquí tiene. Serán 17 euros, señorita.
EN: Okay, here it is. It will be 17 euros, miss.
Turista: ¿Aceptan pago con tarjeta?
EN: Do you accept payment by card?
Empleado: Sí, por supuesto, puede pagar con tarjeta.
EN: Yes, of course, you can pay by card.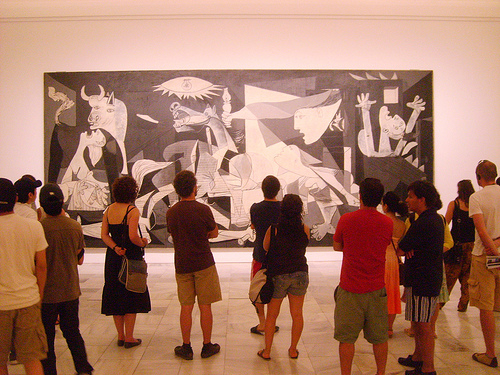 MONUMENTOS OF ESPAÑA THAT WE RECOMMEND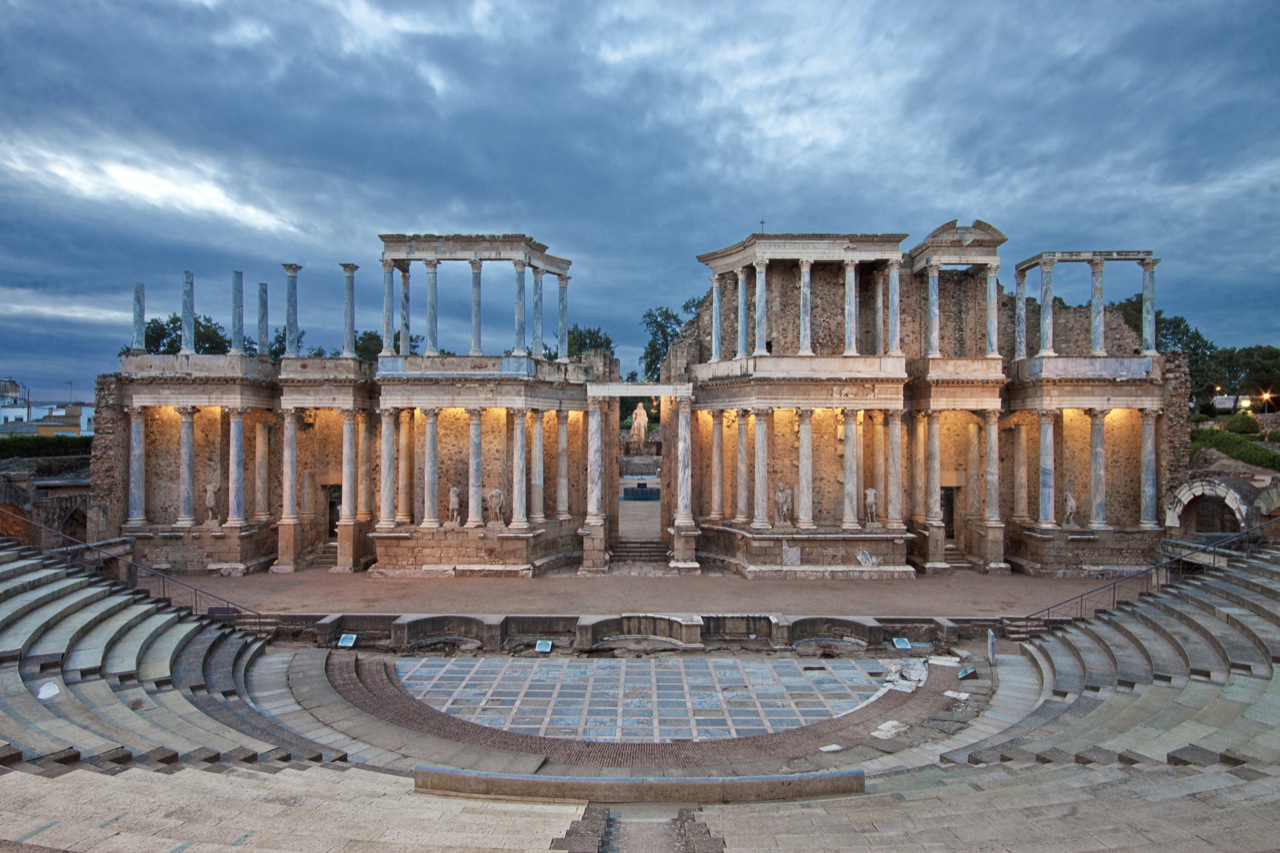 Castillo de Denia – Dénia Castle
Teatro de Sagunto – Sagunto theatre
Castillo de Xátiva – Xátiva Castle
Alcázar de Toledo – Toledo Palace
Monasterio del Escorial – Escorial Monastery
Palacio Real – Royal Palace
Muralla de Ávila – The Wall of Ávila
Alcázar de Segovia – Segovia Palace
Plaza de España – The square of Spain
Teatro romano de Mérida – Roman Theatre
Acueducto de Segovia – Segovia Aqueduct
Mezquita de Córdoba – Cordoba Mosque
Sagrada Familia – Roman Catholic Church Sagrada Familia
La Giralda – Bell tower above a Seville Cathedral
La Alhambra – Palace and fortress in Granada